27th September 2017 to 8th June 2018, Online Course.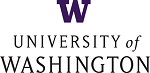 Many countries today struggle with how to deploy and manage their health care resources. Institutions, agencies, ministries and governments rely on well-trained experts to help them control costs and better manage their health care technologies, systems and infrastructure.
In this three-course certificate program, we'll examine how to apply the principles of health economics to improve decision making in a complex health care environment. You'll investigate health care markets and systems throughout the world and evaluate the effectiveness of medical treatments, interventions and technologies through outcomes research. Furthermore, you will develop the ability to use economic assessments to improve health care decisions involving patients, providers, businesses and government agencies.
This program is designed for professionals who work in the health care industry, especially those with a background in health policy and economics.
Program Sessions
What you´ll learn
How microeconomics is used to analyze the nature of health care markets and systems
Key principles relating to health insurance and health care regulation
Best practices for economic evaluation of health care technologies, including cost effectiveness, cost utility and cost benefit analyses
Preference-based measures of health-related quality of life  and resource allocation for medical decision making
Different methods of health technology assessment
---
Published in GI-Mail 09/2017 (German edition). Sign up for GI-Mail here.  

Tip: More up to date educational events can be found online in the Education Database »medicine & health«.