6th to 7th March 2020, Newcastle, NSW, Australia.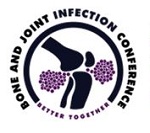 The Bone and Joint Infection Conference (BJI) is designed to bring together orthopaedic surgeons, infectious diseases physicians, clinical microbiologists and trainees in these fields to discuss the latest developments in the prevention, diagnosis and management of bone and joint infections.
Similar meetings are held regularly in Europe (EBJIS and OBIC) and are a very popular forum for cross-pollination of ideas between these disparate groups. Fostering connection and meaningful communication among these craft groups is vital to help improve outcomes from these devastating infections.
Topics
Prevention

Diagnosis and management of: Prosthetic joint infection

Diabetic foot infection

Vertebral Osteomyelitis

Infected non-union of fractures

Native joint septic arthriti
General Information

Date:

6th to 7th March 2020

Location:
Newcastle City Hall
290 King Street
Newcastle NSW 2300
Australia

For more information and detailed program visit the website.

---
Published in GI-Mail 12/2019 (English edition).