Start: 11th December 2017, Online Course.

In this anatomy course you will explore the organs involved in our food digestion and discover the common causes of abdominal and pelvic pain. The latest graphics and animations will help you to find new insights and understanding of this part of the body that has been the focus of anatomical research for centuries and presently arouses renewed scientific interest.
You will explore the 3D anatomy of the organs from a basic level, providing thorough anatomical understanding, to its advanced application in surgical procedures. This course will challenge you to discover and help you to understand the anatomy of the abdomen and pelvis in all its aspects, ranging from its embryological underpinnings, via digital microscopy to gross topography and its clinical applications.
The course is unique in that it continuously connects basic anatomical knowledge from the lab with its medical applications and current diagnostic techniques. You'll get the chance to discuss anatomical and clinical problems with peers and experts in forum discussions and you will receive guidance in exploring the wealth of anatomical information that has been gathered over the centuries. Follow us on an exciting journey through the abdomen and pelvis where you digest your food but also where new life starts!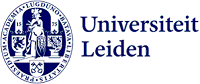 General Information

Start

: 

11th December 2017, Online Course

Language: English

Find more information on the online course here.
---
Published in GI-Mail 11/2017 (english edition). Sign up for GI-Mail here.  

Tip: More up to date educational events can be found online in the Education Database »medicine & health«.