12th February 2020, Washington, DC, USA.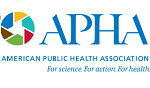 This day-long event offered in partnership with AcademyHealth and the de Beaumont Foundation gives attendees a chance to engage with public health leaders about critical issues facing our nation today.
APHA's Policy Action Institute gives attendees the chance to learn from elected leaders and public and private sector policy experts. Join us to explore the social determinants of health – access to care, education, transportation, environment, immigration/citizenship, discrimination and income inequality.
General Information

Date:

12th of February 2020

Location:
Marriott Marquis
901 Massachusetts Ave, NW
Washington, DC 20001
USA

For more information and detailed program visit the website.

---
Published in GI-Mail 01/2020 (English edition).