2nd to 5th April 2020, Vienna, Austria.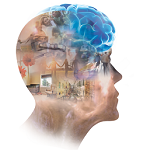 The meeting will present all the latest breakthroughs in treatment, translational R&D, early diagnosis, drug development and clinical trials in Alzheimer's, Parkinson's and other related neurological disorders.
A central theme will be to further advance innovative strategies in therapy and prevention, clinical trials and diagnostic markers, in order to focus on driving successful collaborations among academia and industry, leading to the development of innovative therapies and ultimately providing for a better future for patients and families affected by neurodegenerative diseases.
The 2020 Plenary Speakers are:
Jesse Cedarbaum, USA

Jeff Cummings, USA

Samantha Budd-Haeberlein, USA

Miia Kivipelto, Sweden

Julie Schneider, USA
General Information

Date:

2nd to 5th April 2020

Location:
Austria Center Vienna
Bruno-Kreisky-Platz 1
1220 Vienna
Austria

For more information and detailed program visit the website.
---
Published in GI-Mail 03/2020 (English edition).