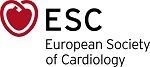 7th to 9th March 2020, Athens, Greece.
We are delighted to officially welcome you to Athens from 7th to 9th March 2020 for the annual congress of the Acute Cardiovascular Care Association (Acca) of the ESC.
This congress brings together cardiologists, intensivists, anaesthetists, internists, cardiac surgeons, nurses, paramedics and other allied professionals who care for acutely ill cardiac patients. Acute Cardiovascular Care congress is the leading scientific event in the field.
The 2020 congress will offer in-depth scientific presentations by leading global experts, covering the spectrum of acute cardiac care, including acute coronary syndromes, acute heart failure, reperfusion and revascularisation, mechanical circulatory support in shock or pre-shock, management of arrhythmias in the acute setting, refractory cardiac arrest, acute venous thromboembolism, and cardiothoracic intensive care, as well as secondary prevention, with a particular focus on antithrombotic therapy, lipid lowering and anti-diabetic strategies. 
General Information

Date:

7th to 9th March 2020

Location:
Megaron – Athens Concert Hall
Leof. Vasilissis Sofias
Athens 115 21
Greece

For more information and detailed program visit the website.

---
Published in GI-Mail 12/2019 (English & German edition).