27th February 2019, London, UK.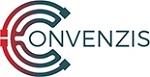 In July 2018 the Convenzis Group hosted the 1st Patient Flow: Health and Care Improvement for Urgent and Emergency Care Congress. Due to the success and popularity of the event the 2nd event will be hosted in London on the 27th of February 2019.
Across the NHS (National Health Service), staff work around the clock to deliver the best possible care to more patients than ever before, but it's becoming increasingly difficult as demand continues to rise.
The current system is under increasing pressure, NHS England wants to improve the urgent and emergency care (UEC) system, so patients get the right care in the right place, whenever they need it.
Technology is changing and so is the way people access services and that's why we are piloting NHS 111 online, which will mean people can access urgent care services over the internet.
In the future, health records will also be available to clinicians however a patient accesses the health service, whether this is through NHS 111, by ambulance, their GP or A&E.
NHS England has set in place a series of pilots and programmes that will help to manage the current demand that the urgent and emergency care services face. The conference will give the first-hand insight into these impending changes.
Key topics will include:
• Paramedic prescribing
• Ambulance response programme
• From hospital to home programme
• Urgent and emergency care vanguards
• Urgent and emergency care channel shift model
• NHS 111 online
General Information
Date:
27th February 2019
Location:
Etc.Venues. Prospero House
241 Borough High St
London
UK
For more information visit the congress website.
---
Published in GI-Mail 12/2018 (English edition). Sign up for GI-Mail here.  

Tip: More up to date educational events can be found online in the Education Database »medicine & health«.