26th to 27th September 2020, Belgrade, Serbia.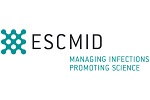 This year's ESCMID postgraduate education course in Serbia aims to address the challenges and opportunities in clinical microbiology (CM) and infectious diseases (ID), to provide updates in training curriculum to address shifting needs, to help trainees and young consultants acquire knowledge and skills in epidemiology, critical appraisal of published material and manuscript writing,  develop crucial skills in leadership and management and to provide knowledge and skills to early career scientists and young specialists on becoming emerging leaders in CM and ID.
This capacity-building workshop has been designed to help and support individuals as they develop a range of personal and professional skills which will contribute to their effectiveness as the leaders of the future in the field. A combination of state of the art presentations of participants, group work and lectures of the faculty members will support the learning outcome.
General Information

Date:

26th to 27th September 2020

Location:
Hilton Hotel Belgrade
Kralja Milana 35
Beograd 11000
Serbia

For more information and detailed program have a look in the ESCMID event flyer.

---
Published in GI-Mail 07/2020 (English edition).