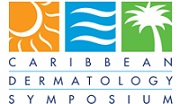 15th to 19th January 2019, Cayman Islands.
Join us in the Cayman Islands for four days of cutting-edge education in managing diseases of the skin. The 18th Annual Caribbean Dermatology Symposium, being held from 15th to 19th January 2019, at the Westin Grand Cayman is an educational program led by internationally-known faculty who will provide the latest updates in medical dermatology and the diagnosis and treatment of various dermatologic conditions.
Take the opportunity to network with our distinguished faculty and your peers as you learn about complicated and common problems seen in practice. You'll gain insight and knowledge that will be immediately useful in the care of your patients.
We look forward to seeing you on Grand Cayman Island in January!
Who should attend?
Dermatologists
Dermatology Residents
Family Practitioners
Internists
Physician Assistants
Nurse Practitioners
Nurses and other Healthcare Professionals
General Information
Date: 
15th to 19th January 2019
Location:
Westin Grand Cayman
30620 Seven Mile Beach
Seven Mile Beach
Cayman Islands
Registration and Fees: Register online.
For more information visit the congress website.
---
Published in GI-Mail 10/2018 (English and German edition). Sign up for GI-Mail here.  

Tip: More up to date educational events can be found online in the Education Database »medicine & health«.