12th to 17th October 2020, Rome, Italy.
*** WARNING***
We received reports that a World Congress on Public Health is being advertised to be held 20 – 21 May 2020 in Berlin, Germany, reportedly organised by Conference Era and a conference on Public Health, Epidemiology and Infectious Diseases in October 2020 in Rome by The Experts Meet. We would like to point out that we, as organizers of the 16th World Congress on Public Health, are in no way involved in these events.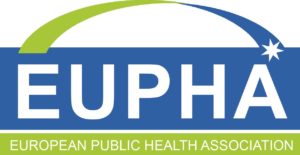 The global public health community will be meeting at a critical time for our planet. Global temperatures lie far beyond historical records and there are real fears that we are reaching a tipping point. Threats to food and water supply, poverty and inequalities are leading to mass migration and conflict. Political structures, at national, regional, and global level, are struggling to respond. International agreements, on climate change, nuclear weapons, and much else, are being torn up. The Enlightenment view, that policy should be shaped by evidence, is being rejected by some leading politicians. At a time when global solidarity is required, populist politicians are exploiting divisions.
The theme of the World Congress, Public Health for the Future of Humanity: Analysis, Advocacy, and Action, reflects our firm commitment that we, in the global public health community, have an obligation to respond to these new circumstances. We must make visible the threats to health, some of which are already emerging. We must challenge and hold to account those with the power to make a difference. And we must act, making real our commitment to health in all policies.
General Information

Date:

12th to 17th October 2020

Location:
New Congress Centre
Viale Asia, 40
00144 Roma RM
Italy

For more information and detailed program visit the website.

---
Published in GI-Mail 04/2020 (English edition).