Dear Ladies and Gentlemen!

The November-edition of GI-Mail presents a wide selection of courses and congresses such as the WHO Antimicrobial Stewardship course, the ECDC Winter Workshop 2020 and the Wilderness Medical Society 2020 Winter Conference.

Furthermore, we would like to draw your attention to our special of the month where you can find interesting information about the World Diabetes Day, the European Health Forum Gastein and an interesting experience report about a rotation in Berlin.

Are you interested in a new job or a training position for MDs in Germany or Austria? Do you have a good knowledge of the German language? Take a look at our jobs & career offers. More jobs can be found in our monthly job newsletter and in the Going International job database.

Visit us on Facebook – you will find weekly updated news on topics related to medicine and health.

Kind regards,

Gerhard Polak, MD

P.S.: Send GI-Mail to a friend.

ISSN: 2312-0827

Antimicrobial Stewardship: A Competency-Based Approach
Start: anytime, online course.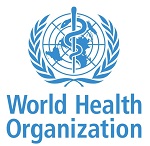 This course will equip clinicians who frequently prescribe antimicrobials with knowledge and tools to improve their use of these essential medications in daily clinical practice.

Through case based examples, the course will highlight how antimicrobial stewardship principles can be applied to common clinical scenarios. We will review foundational clinical knowledge necessary to use antimicrobials wisely...
read more

ECDC Winter Workshop 2020 - The Science of Using Science to Support Policy Making for Prevention and Control of Communicable Diseases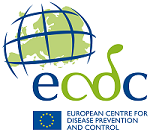 28th to 30th January, Stockholm, Sweden.

The overall aim of this workshop is to
strengthen capacity among public health specialists
in Member States of the European Union (EU) and of the European Economic Area (EEA) in the application of scientific principles and concepts to inform and influence policy making decisions related to the prevention and control of communicable diseases.
The Winter Workshop will bring together country experts with various backgrounds to exchange experiences and to gain knowledge...
read more

Wilderness Medical Society 2020 Winter Conference
29th February to 4th March 2020, Sun Valley, Idaho, USA.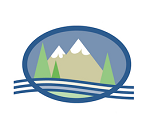 The Wilderness Medical Society 2020 Winter Conference, organized in Sun Valley, offers
lectures on hot topics
such as: The complexity and gray areas of SAR, cutting edge technology for backcountry medicine, advances in frost bite, collaboration of associate providers, assessment and decision making in avalanche terrain and nutrition for the endurance athlete.
Exciting optional hands-on workshops including ice axe, avalanche rescue & resuscitation and wound closure are provided...
read more

EuroEcho 2019
4th to 7th December 2019, Vienna, Austria.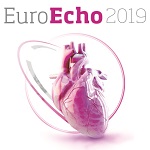 EuroEcho is the annual congress of the
European Association of Cardiovascular Imaging
(EACVI) and the world's leading echocardiography congress.
This year's main themes will be
Cardiomyopathies and Imaging in Acute Cardiac Care
. The aim of EuroEcho will be to create an exciting forum, in which both clinicians and scientists can present and discuss the most up-to-date research and clinical findings on the broader spectrum of echocardiography alongside with the other cardiovascular imaging modalities...
read more

Annual Meeting of the American Epilepsy Society 2019
6th to 10th December 2019, Baltimore, MD, USA

The American Society for Cell Biology - Annual Meeting 2019
7th to 11th December 2019, Washington, DC, USA

ESOR ASKLEPIOS Course on Radiomics and Imaging Biomarkers in Oncologic Imaging
12th to 13th December 2019, Heidelberg, Germany

Advanced PET Imaging, Nuclear Medicine and Therapy
17th to 18th January 2020, Las Vegas, NV, USA

Swiss Pelvis and Acetabular Course 2020
17th to 18th January 2020, Zurich, Switzerland

Maternal-Fetal Imaging - Advances in OB-GYN Ultrasound
17th to 19th January 2020, San Antonio, TX, USA

Short Course on Travellers' Health
20th to 24th January 2020, Basel, Switzerland

14th November 2019, worldwide.

Globally, an estimated 422 million adults were living with diabetes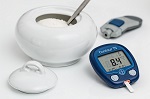 in 2014, compared to 108 million in 1980. The global prevalence of diabetes has nearly doubled since 1980, rising from 4.7% to 8.5% in the adult population.

This reflects an increase in associated risk factors such as being overweight or obese. Over the past decade, diabetes prevalence has risen faster in low and middle-income countries than in high-income countries... read more

EHFG Hackathon 2019: Fighting Vaccine Hesitancy
At the premises of the European Health Forum Gastein (EHFG), held from 2-4 October in Bad Hofgastein, the Hackathon on vaccine hesitancy was conducted. Jointly organised with EIT Health, the second EHFG Hackathon call was open to experts from different sectors interested in developing innovative solutions for health-related problems.

A Hackathon is a competition with time constraints which aims to share knowledge and develop new, creative solutions to a challenge posed at the onset in a group setting. All in all, 35 participants from over 20 European countries were divided into seven teams and given 48 hours to develop an innovative solution to the recurrent problem of vaccine hesitancy... read more


Clinical Clerkship Radiology Berlin
by Alexander Pichler.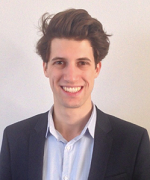 From February to March 2018 I was doing a
two-months clerkship
at the
Department of Radiology
in the hospital Vivantes Klinik am Urban. This hospital is a part of the Vivantes Hospital Group and a
teaching hospital of the Charité Universitätsmedizin Berlin
.
I chose Berlin to become acquainted with working conditions and training in Germany. As Germany is ten times bigger than Austria, there are
more options and opportunities for doctors
. There is a broader choice in terms of academic environment, which is very important. I think that for becoming a clinician in the future it is very helpful to have a
better understanding of radiology
. Also, it is helpful to get the time and opportunity to look deeper into the wide diagnostic field radiology offers...
read more

NHS Treating 5,000 Diabetics a Day as One in 10 Patients Now Suffer With Illness, Figures Reveal
The Telegraph
Hospitals are being deluged by 5,000 type 2 diabetics a day, new figures reveal, as one in 10 patients are now suffering from a form of the illness linked to being overweight and inactive. There were more than 1.7 million admissions to hospitals last year for people with type 2 diabetes ... read more
Why Collaboration and Innovation Are Key to Improving Medical Research
Time
Behind any landmark cure is years of medical research. But the old goal of research – to find a one-size-fits-all treatment for a disease, based on a set of standard protocols – must radically change to further and diversify advances in the field, experts argued at the TIME 100 Health Summit on Thursday... read more


Study Finds Functional Medicine Model is Associated With Improvements in Health-Related QOL
Medical Press
The two-year study examined 1,595 patients treated in Cleveland Clinic's Center for Functional Medicine and 5,657 patients seen in primary care at a family health center, assessing health-related quality of life using PROMIS, an NIH-validated questionnaire... read more... read more

Studies Yield 'Impressive' Results in Fight Against Cystic Fibrosis
The New York Times
A pair of new studies report "impressive" benefits from a drug therapy for cystic fibrosis, a deadly and devastating disease that affects tens of thousands of people worldwide, the director of the National Institutes of Health wrote in an editorial published in The New England Journal of Medicine on Thursday... read more

Oberarzt für Psychiatrie und Psychotherapeutische Medizin (m/w/d)
Für ein
modernst ausgestattetes Lehrkrankenhaus
im
Bundesland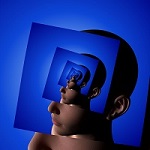 Salzburg
gesucht.
Das moderne Lehrkrankenhaus liegt in einer landschaftlich reizvollen Umgebung mit hohem Freizeitwert. Die Position bietet die Möglichkeit zur Voll- und Teilzeitanstellung in einem abwechslungsreichen Betätigungsfeld. Das Krankenhaus ermöglicht Spezialisierungen in den Bereichen Akutpsychiatrie, Rehabilitation, Sucht oder stationäre Psychiatrie. Auch eine Dienstwohnung kann zur Verfügung gestellt werden...
weiterlesen

(sponsored)

Oberarzt für Pathologie (m/w/d)
Für ein
führendes Krankenhaus in sächsischer Großstadt
gesucht.
Als akademisches Lehrkrankenhaus ist das Institut für Pathologie modernstens ausgestattet. Das Institut bietet Ihnen alle gängigsten/modernsten diagnostischen Verfahren an und Sie können interne sowie externe Vorteile der Telemedizin nutzen...
weiterlesen

(sponsored)

Doctopia Jobs: SLK-Kliniken
Psychologische/r oder ärztliche/r Psychotherapeut/in (m/w/d)
Als eines der größten Fachzentren für Pneumologie, Thorax- und Gefäßchirurgie sowie Onkologie in Baden-Württemberg bieten wir jährlich rund 9.000 Patienten mit Krebserkrankungen der Lunge, chronisch-obstruktiver Lungenerkrankung (COPD), Allergien, Gefäßerkrankungen sowie Beatmungs-/Beatmungsentwöhnungspatienten eine bestmögliche Versorgung und Betreuung.
Weitere Informationen finden Sie
hier
.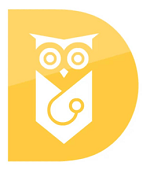 Assistenzarzt (m/w/d) für Orthopädie und Unfallchirurgie

Die Klinik bildet den orthopädischen Schwerpunkt der SLK-Kliniken und betreibt mit 25 Ärzten 119 Betten. Neben dem zertifizierten Endoprothesenzentrum (EPZmax) und dem regionalen Traumazentrum stellen Wirbelsäulenerkrankungen einen überregionalen Schwerpunkt der Klinik dar.
Weitere Informationen finden Sie
hier
.
Oberarzt (m/w/d) für Phoniatrie und Pädaudiologie

Die Klinik für Hals-Nasen-Ohrenheilkunde im Klinikum am Gesundbrunnen in Heilbronn bietet eine interessante und abwechslungsreiche Tätigkeit in einem interdisziplinären Team, elektronische Arbeitszeiterfassung und Dienstplangestaltung. Außerdem erwarten Sie umfangreiche Fort- und Weiterbildungsangebote sowie attraktives Gehalt nach TV-Ärzte/VKA
Weitere Informationen finden Sie
hier
.
(sponsored)

Oberarzt für Innere Medizin mit dem Schwerpunkt Gastroenterologie (m/w/d)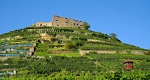 Für ein
modernes Akutkrankenhaus
im
Süden von Baden-Württemberg
, nahe an der Schweizer Grenze gesucht.
Wir bieten Ihnen große Gestaltungschance bei der aktiven Begleitung der Krankenhausneubauplanung und Umsetzung, da für das Kreisklinikum und akademische Lehrkrankenhaus ein Krankenhausneubau

(sponsored)
Oberarzt für Radiologie (m/w/d)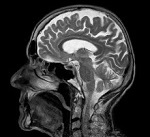 Für ein
modernst ausgestattetes Kantonsspital im Osten der Schweiz
gesucht.
Wir bieten Ihnen in einer renommierten Schweizer Klinik ein abwechslungsreiches und breites Aufgabenfeld mit viel Eigenverantwortung in einer Führungsfunktion, mit dem Fokus auf Teamwork. Profitieren Sie außerdem von familienfreundlichen Arbeitszeiten ohne Nachtdiensten...
weiterlesen

(sponsored)
Are you interested in working in the German-speaking region?
We offer jobs for medical professionals in Germany, Austria and Switzerland. For your application you will need a German language certificate: level C1 for medical doctors and B2 for nurses as well as for assistants.

Send us your detailed CV including your "informal" statement with your motivation letter.

See our listing of job vacancies in our job-overview.

P.S.: Send GI-Mail to a
friend
.