Dear Ladies and Gentlemen!

In the current issue of GI-Mail we present various courses and conferences dealing with Biological Therapeutics, Wilderness Medicine, Global Mental Health, Papillomavirus and Medical & Health Sciences.

In the section Quick Tips you can find several additional courses and conferences at a glance.

In our Special Section we want to draw your attention to a scientific article on Migrant integration policies and health inequalities in Europe.

If you are interested in a new job or a training position for MDs in Germany or Austria and have a good knowledge of the German language, take a look at our Jobs & Career Offers. More jobs can be found in our monthly Job Newsletter and on the Going International homepage.

Visit us on Facebook – you will find weekly updated news on topics related to medicine and health.

Kind regards, Gerhard Polak, MD

P.S.: Send GI-Mail to a friend .

ISSN: 2312-0827

Biological Therapeutics
7th to 11th November 2016, Oxford, United Kingdom.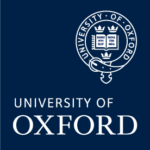 The Biological Therapeutics short course will focus on
emerging areas of medicine using nucleic acids
as drugs and also using treatments based on stem cells and bioengineered tissues, including the combined technologies reflecting uses of genetically modified stem cells.
Starting from well established fields such as
bone marrow transplantation
for treatment of immune deficiency and cancer, we will assess a range of
emerging therapeutic approaches
...
read more
Advanced Wilderness and Exhibition Provider
Start: 15th February 2017, Big Sky, MT, USA.

The course is an
advanced level intensive and hands-on training
taught by leaders in Wilderness Medicine including Howard Donner, MD, Eric Weiss, MD, Sheryl Olson, RN/BSN.
Students will learn
practical technique
s and practice them in
mock scenarios
. It is designed to prepare physicians and other health care providers with an
extensive background in key topics
and practical skills needed to become a competent
expedition, wilderness, or search and rescue medical provider
...
read more
8th International Symposium on Global Mental Health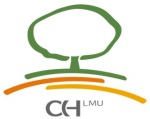 29th October 2016, Munich, Germany.

The 8th International Symposium on "Global Mental Health – Mental Health in Developing Countries" is open to all health professionals and students interested in this topic.

This year's symposium will focus on mental health issues regarding refugees in Africa and Asia. As long as Europe was not faced with mass migration, it closed its eyes to the situation and problems of refugees in countries like Syria, Colombia, Iraq, Democratic Republic of the Congo and others... read more
International Conference "Advances in Medical & Health Sciences"
23rd to 25th November 2016, Muang, Chiang Rai, Thailand.
The Mae Fah Luang University International Conference (MFUIC), started in 2012, is a
biennial international conference
arranged by Mae Fah Luang University, Thailand, in order
to bring together distinguished researchers in diverse fields
from around the world.
The 3rd Biennial meeting is aimed at providing a leading forum for the presentation of new
advances and research results
in the fields of
Medical and Health Sciences
...
read more
31st International Papillomavirus Conference
The 31st International Papillomavirus Conference & Clinical and Public Health Workshops will be held in Cape Town, South Africa.
Through workshops, invited lectures, and oral and poster sessions presenting the latest research results, the conference will cover
papillomavirus
(PV)
related topics
from basic science to global health impact. The mission is to address the most
recent advances
across the spectrum of PV research...
read more
Annual Meeting of the American Epilepsy Society 2016
2nd to 6th December 2016, Hartford, CT, USA
Find more information here.

The Pittsburgh Course: Comprehensive Endoscopic Endonasal Surgery of the Skull Base
7th to 10th December 2016, Pittsburgh, PA, USA
Find more information here.

16th International Forum on Mood and Anxiety Disorders
8th to 10th December 2016, Rome, Italy
Find more information here.

5th International Child and Adult Behavioral Health Conference
12th to 14th January 2017, Abu Dhabi, United Arab Emirates
Find more information here.

Diabetes and Obesity Summit (DOS)
12th to 14th January 2017, Honolulu, HI, USA
Find more information here.

Drug Development, Pharmacokinetics and Imaging
23rd to 27th January 2017, Oxford, Great Britain
Find more information here.
CDC's Health IQ App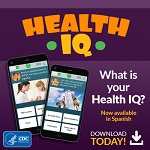 Test your Health IQ

Do you know the minimum SPF needed to protect yourself from the sun's harmful rays? Or how many seconds you should wash your hands to kill germs? Test your Health IQ to see how your health skills stack up.

Let our game show scientists lead you through an exciting selection of trivia questions and word scrambles. Choose from three levels of difficulty, easy, medium, or hard or be surprised by selecting a random mix... read more
Who's WHO? Six candidates named for next World Health Organisation chief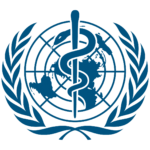 Ministers and academics from France, Ethiopia, Pakistan, Italy, Hungary and UK will vie to succeed Margaret Chan as director general in July 2017.
Six candidates from Africa, Asia and Europe
– including one Briton – have been nominated for the position of director general of the
World Health Organisation
, at a time when experts have emphasised the need for the agency to prove it can be "transparent and accountable" to the public...
read more
Migrant integration policies and health inequalities in Europe

Research on socio-economic determinants of migrant health inequalities has produced a large body of evidence. There is
lack of evidence
on the
influence of structural factors on lives of fragile groups
, frequently exposed to health inequalities.
The role of poor socio-economic status and country level structural factors, such as migrant integration policies, in explaining migrant health inequalities is unclear. The objective of this paper is to examine the role of migrant socio-economic status and the
impact
of
migrant integration policies
on
health inequalities
...
read more
Fachärztin/Facharzt für Arbeitsmedizin
Sie haben genug von unregelmäßigen Arbeitszeiten, Nachtdiensten, Wochenenddiensten?

Wir suchen einen Facharzt (m/w) für Arbeitsmedizin in Deutschland.

Gesundheitsvorsorge und Arbeitssicherheit im Betrieb sind die zentralen Themen unseres Kunden in Deutschland... read more

Assistenzarzt (w/m) zur Weiterbildung zum Facharzt für Anästhesiologie und Intensivmedizin
Wir suchen einen Assistenzarzt (w/m) für Anästhesiologie und Intensivmedizin.

Zur Verstärkung unseres jungen, hoch motivierten Teams suchen wir engagierte und teamorientierte Kolleginnen/Kollegen zur Fachweiterbildung in den verschiedenen Bereichen des Fachgebietes Anästhesie und Intensivmedizin... read more
Facharzt Allgemeinmedizin/Innere Medizin (w/m) als Hausarzt im MVZ Hamburg/Bremen
Für ein Medizinisches Versorgungszentrum (MVZ) mit den Fachrichtungen Allgemeinmedizin und Hals-Nasen-Ohren-Heilkunde suchen wir einen berufserfahrenen Facharzt für Allgemeinmedizin oder Innere Medizin als Hausarzt (w/m).

Sie sind Facharzt für Allgemeinmedizin oder Innere Medizin, idealerweise mit Schwerpunkt Gastroenterologie oder Diabetologie... read more
Facharzt (w/m) für Orthopädie und Unfallchirurgie - Orthopädie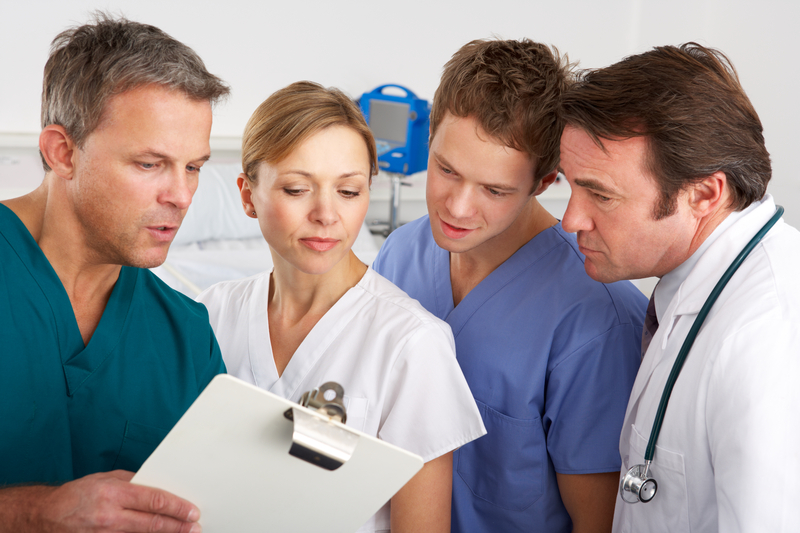 Wir suchen eine/n Facharzt (w/m) für Orthopädie (auch erfahrene Assistenzärzte) für unfallchirurgische Abteilung.

Wir suchen einsatzbereite, teamorientierte Persönlichkeiten, die mit ihrer mehrjährigen, orthopädischen Erfahrung Interesse an der Unfallchirurgie und der Sporttraumatologie haben.

Geboten wird eine verantwortungsvolle Aufgabe eingebunden in einem kollegialen Team... read more
Jobs and Career in Germany or Austria
If you are a medical specialist or a medical assistant with good knowledge of the German language (level C1), apply now at Going International for these specialities:

Internal medicine
Neurology
Anesthesia
Radiology
If you are interested please send us your detailed CV as a Word-document to office@goinginternational.org. Please write in the subject line: "GI-Mail 10/2016".

You can also find a wide range of job vacancies in the German Job Newsletter.

Communication Tips: Structuring
Are you a professional or a pre-professional in the medical sector?
Do you use a second or foreign language at work?

Structuring your talk means sequencing actions in an ordered way. Having a plan for the structure of an interaction can help make your conversations smoother, and can help you make sure you have not missed anything important.

For medical consultations, it can be helpful to have a mental map - that is, a plan of how something will go - for not only the entire consultation, but also for different sub-parts of this process... read more