Dear Ladies and Gentlemen!

In the latest issue of GI-Mail you will find a selection of courses and congresses dealing with Emergency Airway Management, Epidemiology, Public Health and Pandemic Diseases.

In our Special Section we present to you two interesting articles about the International Atomic Energy Agency on Human Health and the European Health Forum Gastein.

If you are interested in a new job or a training position for MDs in Germany or Austria and have a good knowledge of the German language, take a look at our jobs & career offers. More jobs can be found in our monthly job newsletter and on the Going International homepage.

Visit us on Facebook – you will find weekly updated news on topics related to medicine and health.

Kind regards,

Gerhard Polak, MD

P.S.: Send GI-Mail to a friend.

ISSN: 2312-0827

UK Training in Emergency Airway Management (TEAM)
9th to 10th November 2017, Edinburgh, UK.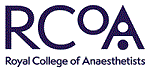 A two day simulator-based course designed to teach the knowledge, skills and attitudes required to
safely manage the airway and post-intubation period
in an
emergency situation
outside the operating theatre, such as rapid sequence induction in the ED resuscitation room.
The course is taught by an experienced faculty using small groups and high fidelity patient simulators, which facilitate delegates to build their competence through
realistic scenarios...
read more
EpidM Winter Courses in Epidemiology 2018
15th to 31st January 2018, Amsterdam, Netherlands.
In 2018 EpidM (Department of Epidemiology & Biostatistics, VU University Medical Center Amsterdam) organizes for the
sixth time the Winter Courses in Epidemiology.

The EpidM Winter Courses in Epidemiology-program in January 2018 provides a
unique possibility
to follow advanced level epidemiology and applied biostatistics courses while
experiencing the beautiful city of Amsterdam
or the beautiful surroundings of the Conference Hotel in
Soesterberg
in winter time...
read more
Pandemic and Epidemic-Prone Diseases
Start: anytime, Online Course.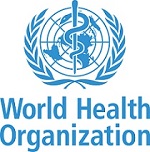 The past two decades have witnessed changes in how humans live. Travel and trade, rapid urbanization, limited access to health care as well as environmental degradation and other trends all create the conditions for
epidemics
to
thrive and grow
.
At the same time, the science and knowledge around
infectious hazards
are constantly evolving, demanding better responses to health emergencies...
read more

American Society of Tropical Medicine & Hygiene - Annual Meeting

5th to 9th November 2017, Baltimore, MD, USA.
The
American Society of Tropical Medicine & Hygiene (ASTMH)
draws
tropical medicine
and
global health professionals
representing academia, government, non-profits, philanthropy, NGOs, industry, military and private practice together.
The Annual Meeting is a
five-day educational conference
that includes four pre-meeting courses and draws approximately 4,400 attendees...
read more
3rd World Congress on Public Health, Nutrition & Epidemiology
13th to 14th November 2017, Osaka, Japan.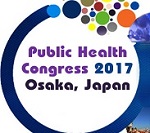 The major theme of the 3rd World Congress on Public Health, Epidemiology & Nutrition is
"strengthening health systems and promoting awareness"
.
The open
exchange of ideas
and the
freedom of thought
and expression are the major motto of our Public Health conferences. The scientific sessions are divided in 22 tracks...
read more
Preventive Cardiology, Cardiac Rehabilitation & Sports Cardiology

16th to 18th November 2017, Linz, Austria.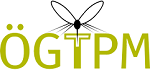 The motto of the conference will be
"IT goes tropics"
to emphasize the
important role of modern media and methods
in our field.
The scientific program will cover a
diversity of topics
, including parasitology, tropical medicine, microbiology and travel medicine and will give researchers the opportunity to present their latest scientific results.The meeting is open for submission of presentations in any aspect of tropical medicine, parasitology and migration medicine...
read more
Endonasal Pituitary and Skull Base Surgery CME
1st November 2017, San Francisco, CA, USA
Find more information here.

6th Global Congress for Consensus in Paediatrics and Child Health-CIP 2017
12th to 15th November 2017, Colombo, Sri Lanka
Find more information here.

The Difficult Airway Course: Anesthesia
17th to 19th November 2017, San Diego, CA, USA
Find more information here.

War on Cancer
21st November 2017, London, UK
Find more information here.

20th BSH Annual Meeting
23rd to 24th November 2017, London, UK
Find more information here.

GP Update Refresher - Masterclass for General Practitioners
18th January 2018, London, UK

Find more information

here

.

Diploma of Advanced Studies - Health Care and Management (HCM): From Research to Implementation

5th March to 8th June 2018, Basel, Switzerland

Find more information

here

.

International Atomic Energy Agency (IAEA) on Human Health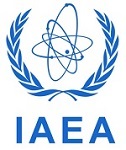 Since the IAEA began its work in human health over 50 years ago, the use of nuclear techniques in medicine and nutrition has become one of the most widespread peaceful applications of atomic energy.

The IAEA assists Member States with the coordination of research projects, expert guidance, equipment, the development of internationally harmonized guidelines, training and knowledge exchange. Its support ranges from nutrition interventions to cancer diagnosis and treatment... read more

The EHFG Health Futures Project – Three Visions For Europe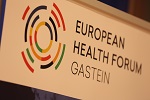 One of our anniversary projects this year was a scenario building process, that has produced three different visions of what the future of health might look like in 2037.
We would like to use this opportunity to introduce those of you who have not been able to attend the conference two weeks ago to our scenarios...
read more

Oberarzt Hämatologie und Onkologie (w/m)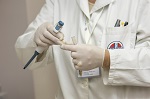 Für ein modernes Akademisches Lehrkrankenhaus suchen wir einen Oberarzt für Hämatologie und Onkologie (w/m). Das Schwerpunktkrankenhaus der Versorgungsstufe II mit 510 Planbetten verfügt über 16 Haupt- und vier Belegabteilungen sowie ein Dialysezentrum.

Zu den Aufgaben des künftigen Oberarztes (w/m) zählen die Supervision der StationsärztInnen, fachärztliche Tätigkeiten im ambulanten Bereich, die Teilnahme an Tumorkonferenzen... read more
Facharzt (w/m) für Allgemeinmedizin als Honorararzt (w/m)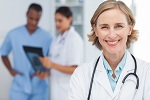 Für eine private Kureinrichtung im Osten Österreichs suchen wir einen Facharzt (w/m) für Allgemeinmedizin als Honorararzt (w/m).

In der Kureinrichtung werden PatientInnen mit Burnout, Rheuma, Osteoporose, Neurodermitis, Psoriasis, Wirbelsäulenerkrankungen sowie Erkrankungen des Stütz- und Bewegungsapparates betreut. Vom integrierten physikalischen Ambulatorium werden auch ambulante Therapien angeboten... read more
Doctopia Jobs: Mutterhaus der Borromäerinnen und Blue Ocean Perspectives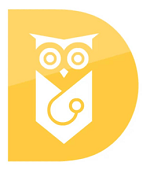 Oberarzt (w/m) für Geriatrie
Die Klinik für Geriatrie versorgt als einzige Hauptfachabteilung die Stadt Trier mit über 110.000 Einwohnern. Die Abteilung verfügt zurzeit über 40 Planbetten; geplant sind 65 Betten.
Weitere Informationen finden Sie hier.

Arzt (w/m) für digitalen medizinischen Verlag
In unserem medizinischen Start-up können Sie dazu beitragen, die medizinische Aus,- Fort- und Weiterbildung mit innovativen digitalen Formaten weiterzuentwickeln.
Weitere Informationen finden Sie hier.

Oberarzt (w/m) für Innere Medizin und Pneumologie
Die internistische Abteilung umfasst insgesamt 260 Betten. Geplant ist der Ausbau der pneumologischen Versorgung an unseren drei Standorten.
Weitere Informationen finden Sie hier.

Facharzt (w/m) für Psychiatrie und Psychotherapie MVZ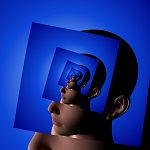 Für eine unbefristete ambulante Tätigkeit in einem MVZ (PLZ 39) wird zum nächstmöglichen Zeitpunkt ein Facharzt (w/m) für Psychiatrie und Psychotherapie, gern auch mit Zusatzqualifikation (z.B. Suchtmedizin, Gerontopsychiatrie), gesucht.

Die Position soll mit einer sozial kompetenten sowie fachlich qualifizierten Persönlichkeit besetzt werden, die über profunde Kenntnisse im akutpsychiatrischen Fachgebiet verfügt. Fachspezifische Spezialisierungen sind willkommen und können gewinnbringend vor Ort eingebracht werden... read more
Assistenzarzt (w/m) für Innere Medizin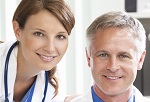 Gesucht wird ein Arzt (w/m) in der Weiterbildung zum Facharzt für Innere Medizin. Der neue Stelleninhaber (w/m) sollte sich durch Teamfähigkeit, Einsatzbereitschaft aber auch durch kollegialen Umgang mit allen beteiligten Disziplinen des Hauses auszeichnen.

Das Krankenhaus verfügt über 620 Planbetten in 15 Fachabteilungen an drei Standorten im Münsterland. Jährlich werden rund 24 000 PatientInnen stationär von 1650 MitarbeiterInnen versorgt... read more
Jobs and Career in Germany or Austria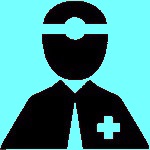 If you are a medical specialist or a medical assistant with good knowledge of the German language (level C1), apply now at Going International for these specialities:

Internal medicine
Neurology
Anesthesia
Radiology
If you are interested please send us your detailed CV as a Word-document to office@goinginternational.org. Please write in the subject line: "GI-Mail 10/2017".

You can also find a wide range of job vacancies in the German job newsletter.


| | | |
| --- | --- | --- |
| Transplantation | Public Health | Viruses |