Dear Ladies and Gentlemen!

The current issue of GI-Mail offers you a selection of courses and congresses dealing with arbovirus infections, epidemiology & control of infectious diseases, global healthcare, transcultural psychiatry and more.

In the special section we would like to draw your attention to the article "Teaching Public Health through EU lenses" by Alessandra Lafranconi.

If you are interested in a new job or a training position for MDs in Germany or Austria and have a good knowledge of the German language, take a look at our jobs & career offers. More jobs can be found in our monthly job newsletter and on the Going International homepage.

Visit us on Facebook – you will find weekly updated news on topics related to medicine and health.

Kind regards,

Gerhard Polak, MD

P.S.: Send GI-Mail to a friend.

ISSN: 2312-0827

PREPAREing for (Re-)Emerging Arbovirus Infections in Europe – ESCMID Postgraduate Education Course

29th to 31st March 2017, Zagreb, Croatia.
The aim of the course is to improve the participant's knowledge of identification and management of arbovirus infections and outbreaks at local and European levels. The course is part of PREPARE, a project aimed at strengthening European preparedness for (re-)emerging infectious disease outbreaks.
Course topics will include a review of arboviruses of importance to Europe, including endemic and travel imported viruses. This will include an overview of symptomatology, diagnostics and interpretation of laboratory results and an update on prevention, vaccine and treatments for these viruses...
read more
ECCE Summer Programme on Medicine
10th July to 18th August 2017, Prague, Czech Republic.

How often do medical students hear that they will understand the medical world and learn the most only after they
enter the real world
? It is no secret that out of all areas of education, medicine is the most challenging.
Universities can never convey all information and often fresh professionals find that the biggest struggles still await them.The main goal of the
ECCE Summer Program on Medicine
is to bridge these
difficulties in the professional world
and teach young medical students how to approach them through theory as well as experience...
read more
Introduction to Mathematical Models of the Epidemiology & Control of Infectious Diseases
4th to 15th September 2017, London, United Kingdom.



In recent years our understanding of infectious-disease epidemiology and control has been greatly increased through mathematical modelling. With infectious diseases frequently dominating news headlines, public health and pharmaceutical industry professionals, policy makers and infectious disease researchers increasingly need to understand the transmission patterns of infectious diseases.

This allows them to interpret and critically evaluate both epidemiological data and the findings of mathematical modelling studies... read more
International Conference on Transcultural Psychiatry in Central European Countries

18th to 20th May 2017, Gdynia, Poland.

Europe is experiencing one of the most significant influxes of migrants and refugees in its history. Pushed by civil war and terror and pulled by the promise of a better life, hundreds of thousands of people have fled the Middle East and Africa, risking their lives along the way. More than a million migrants and refugees crossed into Europe in 2015, sparking a crisis as countries struggle to cope with the influx.

In a rapidly changing world, psychiatry faces numerous challenges. In response to these rapid societal changes, psychiatry needs to be prepared to meet the challenges of migration, acculturative change and acculturative stressors... read more
Social Sciences and Medical Innovations: Making Health Public

22nd to 24th May 2017, Tomsk, Russia.



What exactly does the 'public' stand for in public health? Public refers to collectives and solidarities on a local, national and global scale.

Social sciences play a central role in analysing public health innovations' dynamics and for understanding the corresponding challenges. This conference examines the complexities of making health public by engaging the perspectives of the social sciences... read more
6th Annual Global Healthcare Conference
24th to 25th July 2017, Singapore.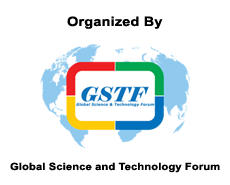 A healthy way of life should be every individual's goal. However,
healthcare privileges differ
across societies, and it requires the combined efforts of government, the private sector, the public and health workers themselves to ensure both the
accessibility and affordability of healthcare services
.
Funding for health and medical facilities are vital to the health and well-being of the public. But most importantly, health and medical researchers and developers serve the task of advancing health care and medical science through the study and
proper dissemination of informatio
n, in order to improve the state of health care service of any country...
read more
The National Conference on Wilderness Medicine
8th to 12th April 2017, Waimea, Hawaii, USA
Find more information here.

6th World Congress on ADHD
20th to 23rd April 2017, Vancouver, Canada
Find more information here.

ESOR Asklepios Course on Emergency Radiology
4th to 5th May 2017, Bucharest, Romania
Find more information here.

European Symposium and Exhibition on Biomaterials and Related Areas
9th to 10th May 2017, Weimar, Germany
Find more information here.

Pharmacovigilance Conference
10th to 11th May 2017, London, United Kingdom
Find more information here.

27th European meeting on Hypertension and Cardiovascular Protection
16th to 19th June 2017, Milan, Italy
Find more information here.

Teaching Public Health through EU lenses
The European Union is increasingly struggling to find the right balance between its shared competences and those of the Member States. One particularly vital topic is the area of health, where
the Union shall ensure
a
high level of health protection
, but the Member States have the discretion to organize their own systems.
A lack of knowledge about the principles as well as the missing opportunity to discuss arising issues exacerbates the problems. The new course,
Development for health (Dev4h)
, held at the Medical School, University of Milano Bicocca, tries to fill this gap by giving a range of students the possibility to learn more about the issues in European health politics...
read more
Travelers' Health - Mobile Apps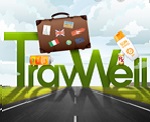 CDC's TravWell app helps you plan for safe and healthy international travel. Build a trip to get destination-specific vaccine recommendations, a checklist of what you need to do to prepare for travel, and a customizable healthy travel packing list.

The app also lets you store travel documents, keep a record of your medications and immunizations, and set reminders to get vaccine booster doses or take medicines while you're traveling... weiterlesen
Leitung neurologische Früh-Rehabilitation (w/m)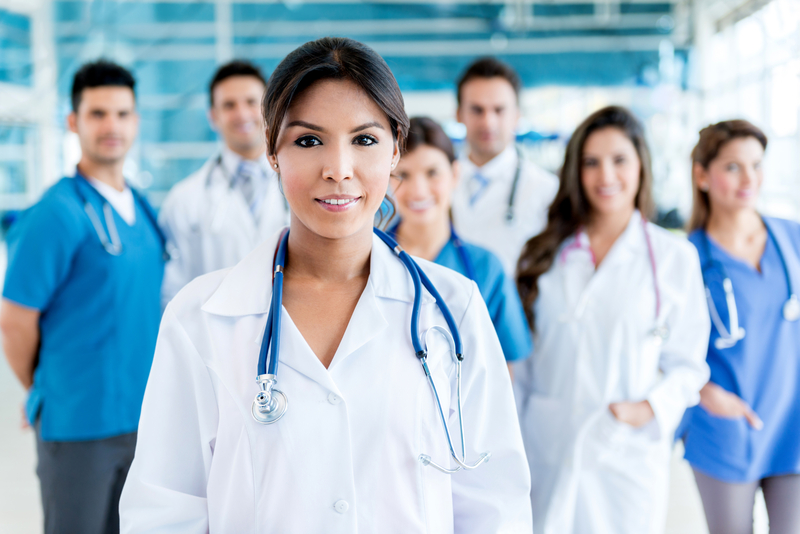 Für eine Fachklinik für Neurologie wird zum nächstmöglichen Zeitpunkt ein Facharzt (w/m) für Neurologie als leitender Oberarzt (w/m) mit Chefarztvertretung gesucht.

Der Kandidat (w/m) überzeugt durch ausgewiesene fachliche und soziale Kompetenz sowie der Position entsprechend ausgeprägte Leitungsqualitäten. Wünschenswert sind Erfahrungen in neurologischer Frührehabilitation oder (und) neurologischer Rehabilitation.... read more
Forensic Pathologist
The ICRC is a reference organization in humanitarian forensic action, defined as the application of forensic science to humanitarian activities.

Your task is to contribute towards the implementation of ICRC's humanitarian forensic action by promoting and supporting the effective implementation of relevant forensic standards and procedures, including for the management of the dead, for preventing and resolving the missing and for other applications of forensic science to humanitarian action... read more
Assistenzarzt (w/m) für Urologie, volle WBE, Berlin / Potsdam
Zur Verstärkung im Fachbereich Urologie wird zum nächstmöglichen Zeitpunkt ein Assistenzarzt (w/m) für Urologie gesucht.

Diese Position soll mit einer sozial kompetenten sowie fachlich motivierten Persönlichkeit besetzt werden, die Interesse am breiten Spektrum der Urologie und an einer längerfristigen Mitarbeit/Weiterbildungszeit im Haus hat... read more

Oberarzt/Facharzt (w/m) für Kinder- und Jugendmedizin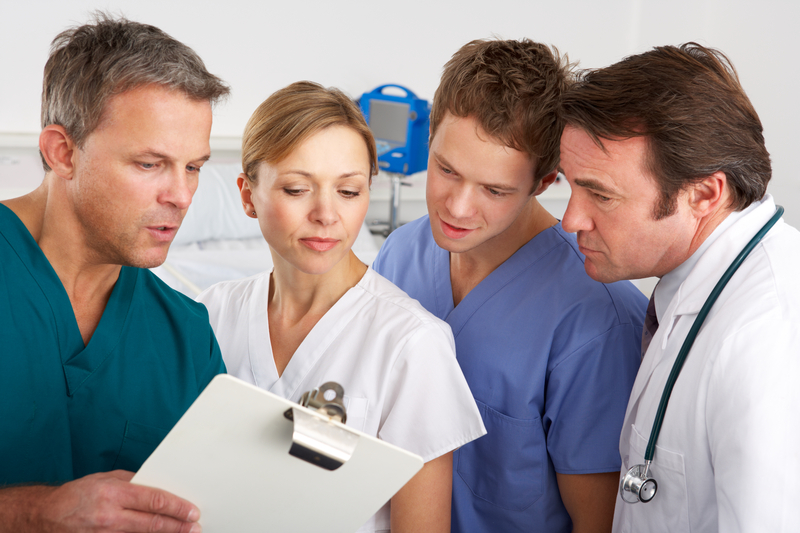 Wir suchen zum nächstmöglichen Eintritt einen Oberarzt/Facharzt (w/m) für Kinder- und Jugendmedizin, gerne mit Zusatzqualifikation. Diese Position soll mit einer sozial kompetenten sowie fachlich qualifizierten Persönlichkeit besetzt werden, die über profunde Kenntnisse im gesamten Spektrum der Kinder- und Jugendmedizin verfügt.

Es wird ein ausgeprägter Teamgeist erwartet, gute Kooperationsbereitschaft und freundliches Auftreten gegenüber den Patienten und dem Team mit sehr flachen Hierarchien... read more
Jobs and Career in Germany or Austria
If you are a medical specialist or a medical assistant with good knowledge of the German language (level C1), apply now at Going International for these specialities:

Internal medicine
Neurology
Anesthesia
Radiology
If you are interested please send us your detailed CV as a Word-document to office@goinginternational.org. Please write in the subject line: "GI-Mail 02/2017".

You can also find a wide range of job vacancies in the German job newsletter.

Communication Tip: Respectful Language
Are you a professional or a pre-professional in the medical sector?
Do you use a second or foreign language at work?

Respectful language makes communication more effective in many ways, since it prevents misunderstandings and conflicts. It also reassures patients that you see them as people who have personal and social needs as well as medical needs.

Respectful language shows attention, uses descriptive words and is problem-oriented... read more