Facharzt (m/w/d) für Pneumologie
Numero di codice, Cipher: GKU0819FA21_KM995
Zum Erwerb eines Kassensitzes im Fachgebiet Pneumologie suchen wir für unseren Mandanten, eine MVZ-Tochtergesellschaft eines Schwerpunktversorgers im Bundesland Sachsen-Anhalt, zum nächstmöglichen Zeitpunkt in Festanstellung
einen Facharzt (m/w/d) für Pneumologie
in Vollzeit.
Informazioni del datore
Der Kassensitz soll von einer niedergelassenen Praxis in ein MVZ überführt werden.
Das zuständige Krankenhaus verfügt über zahlreiche interdisziplinäre Fachdisziplinen, wie Innere Medizin, Onkologie, Strahlentherapie, Palliativ Medizin und andere.
Interessen Sie sich für die Stelle als Facharzt (m/w/d) für Pneumologie?
Bitte haben Sie Verständnis dafür, dass das Stellenangebot anonymisiert und nicht vollständig ist!
Die Einzelheiten und Details des Angebotes werden nach erfolgter Kontaktaufnahme im persönlichen Gespräch erörtert. Tel.: +43 (0)1-798 2527, E-Mail: office@goinginternational.org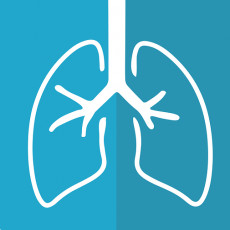 Germany
Città / Regione
Sachsen-Anhalt
Facharzt
Vollzeit
Lo Stipendio / Salario
Für diese Funktion wird eine der Tätigkeit entsprechende leistungsgerechte Vergütung angeboten.
Contatto, fornitori di posti di lavoro
GOING INTERNATIONAL
information services G. Polak KG
Fasangasse 28/27
A-1030 Vienna


Tel.: +43-1-798 2527 15
Fax.: +43-1-798 2527 11
E-Mail: office@goinginternational.org

Bitte beziehen Sie sich auf diese Stellenanzeige und geben Sie die Kennziffer an.

Senden Sie uns Ihren tabellarischen Lebenslauf und Ihr Anschreiben sowie Ihre Ausbildungs- und Weiterbildungsnachweise und Ihre Zeugnisse zu.

Alle Ihre Angaben behandeln wir selbstverständlich streng vertraulich.
"Going International promotes access to education and training for all regardless of social, geographic and national borders."