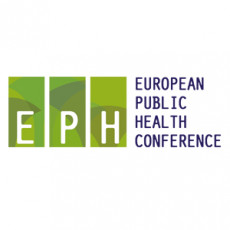 10th EPH Conference
November 1st - 4th, 2017
Stockholmsmässan, Stockholm, Sweden

Raccomandazioni del Mese
Lavoro
Articoli di sperienze fatte
News
Cancers Associated with Overweight and Obesity Make up 40 percent of Cancers Diagnosed in the United States
More than 630,000 in the U.S. affected
Overweight and obesity are associated with increased risk of 13 types of cancer.
Di più...
Consortium links experts in engineering, medicine to improve health in underserved communities
UCLA joins Texas A&M, Rice, Florida International to focus on care for people with diabetes and cardiovascular disease
One of the enduring problems in America's health care landscape is managing chronic disease among people who live in low-income communities.
Di più...
5 African countries approach control of their HIV epidemics as U.S. government launches bold strategy to accelerate progress
Latest survey results show Lesotho's significant success with HIV viral load suppression and stabilization of Uganda's previously expanding epidemic
Di più...
City Hospital System Is Expanding Children's Mental Health Programs
Recognizing that negative childhood experiences can affect a person's health long into adulthood, New York City's public hospital system is expanding its mental health programs for children and adolescents.
Di più...
International program aimed at improving global health systems
HERSHEY, Pa. - Penn State College of Medicine's Department of Public Health Sciences welcomed six students from China, Taiwan and the Netherlands to the Hershey campus for its two-week Penn State Global Health Exchange Partnership.
Di più...
New HIV infections fall by 44% in Swaziland
Swaziland – the country with the world's largest HIV prevalence – is showing signs of getting the epidemic under control, as more people access treatment and become virally suppressed.
New HIV infections in Swaziland have fallen by nearly one half (44%) since 2011, and the number of people who are virally suppressed more than doubled, according to exciting data presented at the International AIDS Society (IAS) Conference on HIV Science in Paris yesterday.
Di più...
Incident Management System
To enhance World Health Organisations Emergency Programme (WHE) response capability,
To enhance World Health Organisations Emergency Programme (WHE) response capability, WHE proposed the development of a series of training packages to build staff competencies, skills and knowledge, to enhance deployment and response capability.
Di più...
MARIJUANA: The Latest Scientific Findings and Legalization
California, Massachusetts, Maine, and Nevada became the latest states to legalize recreational marijuana, bringing to 28 the number of states that have okayed the drug for medicinal use, recreational use, or both ...
What do we know about the health impacts of marijuana, and what do we still need to learn?

Estimating HIV incidence and number of undiagnosed individuals living with HIV in the European Union/European Economic Area, 2015
Since 2011, human immunodeficiency virus (HIV) incidence appears unchanged in the European Union/European Economic Area with between 29,000 and 33,000 new cases reported annually up to 2015.
Di più...
Typhoid Fever: A Race Against Time
Salmonella uses immune cells, the Biozentrum of the University of Basel
The life-threatening disease typhoid fever results from the ongoing battle between the bacterial pathogen Salmonella and the immune cells of the body. Prof. Dirk Bumann's research group at the Biozentrum of the University of Basel has now uncovered how the typhoid pathogen repeatedly manages to evade the host's immune system. Their findings are published in the scientific journal Cell Host & Microbe
Di più...