DAS Health Care and Management (HCM): From Research to Implementation
Schweizerisches Tropen- und Public Health-Institut (Swiss TPH) - Swiss Tropical and Public Health Institute (Swiss TPH) / Education & Training

Archive

20.03.2023 - 23.06.2023
Kreuzstrasse 2, 4123 Allschwil, Switzerland
Application deadline for self-paying applicants. (Application for scholarship-applicants already passed.)
Application Deadline:December 31st 2022
Course Content
The course is subdivided into three thematic modules.
Module A:Concepts and Research Methods
- Introduction and Learning Skills
- Basic Tool Kit
- Applied Epidemiology
Module B: Health Issues and Responses
- Determinants of Health
- Parasitology
- Communicable and Non-communicable diseases
- Reproductive and Child Health
Module C: Health System Management and Communication
- Information, Education and Communication in Health
- Management Strategies
Learning objectives, training objectives
This 3 months full time course aims at introducing participants to the fundamentals of international health with a range of skills and knowledge needed to work as a member of a district management team.
Target Audience
Health professionals, managers, planners, social scientists, health systems researchers, educators
Qualifications
At least 2 years of professional experience, TOEFL 79-80 (internet based) or IELTS 6.0, commitment to work in a developing country
Local Organizer
Swiss Tropical and Public Health Institute, Kreuzstrasse 2, 4123 Allschwil/Switzerland
Notes
The HCM is accredited as a mandatory core course for the Master of Science in International Health (TropEd-Network)
Enquiries and Registration:
Please register via the Swiss TPH website.
Ms. Ursina Mory
Ms. Karin Gross
Categories
Child and Adolescent Medicine, Clinical Research, Dental, Oral and Maxillofacial Surgery, Dermatology, Development Cooperation - Advanced Training, Development Cooperation - First Mission Abroad, Development Cooperation - Special Topics and Health, Economics, Financing and Controlling, Emergency Medicine International, Epidemiology and Disease Control, Evidence-Based Health Care, Evidence-Based Medicine, Family Planning and Gender, General Medicine, Health Professions Education, Health Promotion, Health Services, Health Systems, Hospital Management and Organisation, Humanitarian Assistance - Advanced Training, Humanitarian Assistance - First Mission Abroad, Hygiene and Microbiology, Immunology, Internal Medicine, Leadership, Lung Diseases, Medical and Chemical Laboratory Diagnostics, Medical Education , Mental Health, Nutrition, Program Evaluation, Project management, Public Health, Public Health Research, Quality Management, Sexually Transmitted Infections, Social Medicine, Statistics, Travel Medicine, Tropical Medicine and Infectiology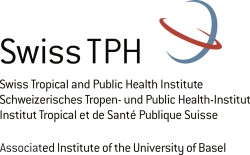 Credit Points
20 ECTS - Points
Fees
CHF 7.000,00
(Registration fee CHF 500.- Course fee CHF 6500.-)
Number of participants (max.)
24
Organizer contact info
Kreuzstrasse 2
4123 Allschwil
Switzerland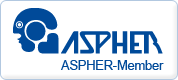 "Going International promotes access to education and training for all regardless of social, geographic and national borders."