Health in Detention
Schweizerisches Tropen- und Public Health-Institut (Swiss TPH) - Swiss Tropical and Public Health Institute (Swiss TPH) / Education & Training


26.09.2022 - 30.09.2022
SwissTPH, Kreuzstrasse 2, 4123 Allschwil, Switzerland
Application Deadline:June 15th 2022
Course Content
Global challenges in places of detention
Legal framework for ICRC detention activities
Health and well-being of detainee populations (with a particular focus on women, youth and the elderly)
Health systems and management structures in places of detention
Communicable and non-communicable disease control
Nutrition, water and santitation
Medical ethics / medical confidentiality and dual loyality for health care providers
Managing hunger strikes
Health impact of solidarity and discipline
Learning objectives, training objectives
Define the main legal instruments, professional codes, and declarations designed to protect the rights of prisoners, detainees, and health professionals.
Appraise the most important health problems in detention.
Analyse health and human rights
Target Audience
Health professionals (medical doctors, nurses, midwives, pharmacists) Health managers and planners, social scientists, health system researchers, educators Members of international organisations,working or dealing with police stations,detention etc
Qualifications
-At least two years of professional experience -English requirements: TOEFL paper 550 / computer 213 / internet 79-80 or IELTS 6.0 or native speaker or higher education in English -the number of participants is limited to 24
Local Organizer
Swiss TPH in collaboration with the ICRC
Notes
For the course brochure including application form please visit:
https://www.swisstph.ch/en/study-with-us/postgraduate/health-in-detention/#c26549
Enquiries and Registration:
Online Application Procedure: https://swisstph.wufoo.com/forms/k1nu8ltk1bwppm5/
Ms. Rachel Gutknecht
Categories
Development Cooperation - Special Topics and Health, Epidemiology and Disease Control, Health Promotion, Health Services, Health Systems, Hospital Management and Organisation, Nutrition, Program Evaluation, Project management, Public Health, Quality Management, Sexually Transmitted Infections, Tropical Medicine and Infectiology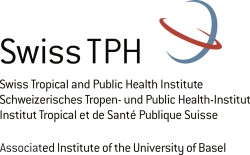 Type of degree
Master, Certificate of attendance, Certificate of completion
Credit Points
1.5 ECTS - Points
Fees
CHF 1.100,00
(For students registered as a tropEd Master student at a tropEd home institution, the course fee is CHF 900.00.)
Number of participants (max.)
24
Organizer contact info
Kreuzstrasse 2
4123 Allschwil
Switzerland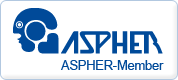 "Going International promotes access to education and training for all regardless of social, geographic and national borders."