Bachelor Pflegewissenschaft
Tiroler Privatuniversität UMIT TIROL

Archive

Beginn October 2020
Eduard Wallnöfer-Zentrum 1, 6060 Hall in Tirol, Austria

Beginn October 2021
Eduard Wallnöfer-Zentrum 1, 6060 Hall in Tirol, Austria

Beginn October 2022
Eduard Wallnöfer-Zentrum 1, 6060 Hall in Tirol, Austria
Course Content
Das Bachelor-Studium der Pflegewissenschaft der Tiroler Health & Life Sciences Universität UMIT TIROL wird neben dem Stammsitz in Hall in Tirol auch in Wien an der UMIT TIROL-Studienzentrale (Opernring 5) und in Linz am Studienzentrum für Pflegewissenschaft am VINZENTINUM (Krankenhaus der Barmherzigen Schwestern) angeboten.
Mögliche Schwerpunktfächer sind
(a) Pflegepädagogik
(b) Pflegemanagement
(c) Evidenzbasierte Pflegepraxis
Learning objectives, training objectives
AbsolventInnen des Bachelorstudiums der Pflegewissenschaft an der UMIT TIROL sollen auf die zunehmend anspruchsvollen und komplexen Aufgaben im Gesundheitswesen vorbereitet werden.
Target Audience
Qualifizierte und motivierte Pflegepersonen, welche eine universitäre Weiterbildung anstreben. Insbesondere jene, die sich für Führungs- bzw. Lehraufgaben im Gesundheitsbereich qualifizieren möchten.
Qualifications
Allgemeine Hochschulreife (Matura/Abitur bzw. Studienberechtigungsprüfung oder Berufsreifeprüfung) und ein Diplom im gehobenen Dienst für Gesundheits- und Krankenpflege bzw. einer gleichgehaltenen Ausbildung.
Accreditation
Austrian Agency for Quality Assurance
Certifications
Bachelor der Pflegewissenschaft
Local Organizer
UMIT-Private Universität für Gesundheitswissenschaften, medizinische Informatik und Technik
Notes
Detaillierte Informationen erhalten Sie unter lehre@umit.at oder T: +43 (0) 50 8648 3817
Enquiries and Registration:
Mit dem Bachelor-Studium bietet die UMIT TIROL eine profunde wissenschaftlich geprägte Ausbildung an, die den Studierenden Theorie, Fachwissen und praktische Kenntnisse für die Bewältigung der komplexen beruflichen Aufgabenstellungen vermittelt.
Ms. Katharina Bortolotti
Ms. Sandra Mair
Categories
Economics, Financing and Controlling, Epidemiology and Disease Control, Health Promotion, Health Services, Health Systems, Information Technology, Management for NPOs and NGOs, Population Studies, Program Evaluation, Public Health, Quality Management, Statistics, Training for Nurses and Allied Health Professionals

Education form
Extra Occupational
Credit Points
180 ECTS - Points
Fees
EUR 3.150,00
(bei Anmeldung bis 30.06 werden 200,- Frühbucherbonus für die ersten beiden Semester abgezogen. )
Number of participants (max.)
40
Organizer contact info
Eduard Wallnöfer-Zentrum 1
6060 Hall in Tirol
Austria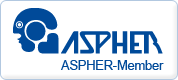 "Going International promotes access to education and training for all regardless of social, geographic and national borders."