Bachelor Mechatronik
Tiroler Privatuniversität UMIT TIROL

Archive

Beginn October 2020
Eduard Wallnöfer-Zentrum 1, 6060 Hall in Tirol, Austria

Beginn October 2021
Eduard Wallnöfer-Zentrum 1, 6060 Hall in Tirol, Austria

Beginn October 2022
Eduard Wallnöfer-Zentrum 1, 6060 Hall in Tirol, Austria
Course Content
Gemeinsames Studium / Joint Programme
(Leopold-Franzens-Universität Innsbruck (LFUI) - UMIT the life & health sciences university)
Das Bachelorstudium Mechatronik wird als gemeinsames Studium der Privaten Universität für Gesundheitswissenschaften, Medizinische Informatik und Technik (UMIT TIROL) und der Leopold-Franzens-Universität Innsbruck (LFU) durchgeführt.
Learning objectives, training objectives
Es bietet eine profunde wissenschaftlich geprägte und anwendungsorientierte Ausbildung an. Das Studium vermittelt den Studierenden Theorie, Fachwissen und praktische Kenntnisse für die Bewältigung der komplexen beruflichen Aufgabenstellungen.
Accreditation
Austrian Agency for Quality Assurance
Local Organizer
Uni Innsbruck
Enquiries and Registration:
Ms. Sandra Mair
Ms. Katharina Bortolotti
Categories
NA

Credit Points
180 ECTS - Points
Organizer contact info
Eduard Wallnöfer-Zentrum 1
6060 Hall in Tirol
Austria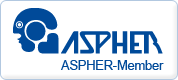 "Going International promotes access to education and training for all regardless of social, geographic and national borders."