Magister-Studium Gesundheitswissenschaften
Tiroler Privatuniversität UMIT TIROL

Archive

Beginn October 2020
Eduard Wallnöfer-Zentrum 1, 6060 Hall in Tirol, Austria

Beginn October 2021
Eduard Wallnöfer-Zentrum 1, 6060 Hall in Tirol, Austria

Beginn October 2022
Eduard Wallnöfer-Zentrum 1, 6060 Hall in Tirol, Austria
Course Content
Der Magister-Studiengang Gesundheitswissenschaften der UMIT hat zum Ziel, wissenschaftlich ausgebildete Fachkräfte für hochqualifizierte bzw. leitende Tätigkeiten in gesundheitswissenschaftlichen Aufgabenbereichen auszubilden.
Den Studierenden werden Theorie, Fachwissen und praktische Kenntnisse für die Bewältigung der komplexen beruflichen Aufgabenstellungen vermittelt.
Learning objectives, training objectives
Das Magisterstudium der Gesundheitswissenschaften befähigt AbsolventInnen zu fachlicher, sozialer und kritisch-methodischer Kompetenz im Bereich der Gesundheitswissenschaften und der von den Studierenden gewählten Schwerpunktsetzungen des Studiums.
Accreditation
Austrian Agency for Quality Assurance
Certifications
Magistra/Magister der Gesundheitswissenschaften
Local Organizer
UMIT-Private Universität für Gesundheitswissenschaften, medizinische Informatik und Technik
Enquiries and Registration:
Ms. Sandra Mair
Ms. Katharina Bortolotti
Categories
Economics, Financing and Controlling, Health Promotion, Health Services, Health Systems, Information Technology, Management for NPOs and NGOs, Public Health, Quality Management, Statistics

Credit Points
120 ECTS - Points
Fees
EUR 3.050,00
(bei Anmeldung bis zum 30.06. werden 200.- für die ersten beiden Semester abgezogen.)
Organizer contact info
Eduard Wallnöfer-Zentrum 1
6060 Hall in Tirol
Austria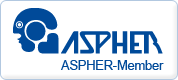 "Going International promotes access to education and training for all regardless of social, geographic and national borders."