Weiterbildungsprogramm "Epidemiologische Methodik" - Grundlagenmodule für den Master of Science in Epidemiology (MSE)
Universität Bielefeld / Fakultät für Gesundheitswissenschaften

Archive

Beginn November 2011 - Middle July 2012
Bielefeld, Düsseldorf
mehrere Präsenzblöcke je Fr-So
Course Content
Das Weiterbildungsprogramm, das im Rahmen eines MSE-NRW-Netzwerks zusammen mit der Heinrich-Heine-Universität Düsseldorf angeboten wird, beinhaltet drei inhaltlich aufeinander bauende Module zur Fort- / Weiterbildung in epidemiologischer Methodik (Modul 1: Grundlagen der Epidemiologie, Modul 2: Grundlagen der Biometrie, Modul 3: Vertiefung Epidemiologie und Biometrie). Die Module sind berufsbegleitend konzipiert (der Unterricht findet am Wochenende statt).
Learning objectives, training objectives
Vermittlung analytisch-methodischer Kenntnisse und ihrer Anwendung in einem breiten Spektrum epidemiologischer Anwendungsfelder
Target Audience
Interessenten, die den Erwerb "MSc in Epidemiologie" anstreben; Hochschulabsolventen, die ihre Kenntnisse in Epidemiologie u. Statistik vertiefen möchten; Ärzte, die sich im Bereich Epidemiologie u. Statistik weiterqualifizieren möchten
Typical postgraduate careers and job opportunities
Epidemiologie
Qualifications
Hochschul- oder Fachhochschulabschluss (mit mindestens 240 ECTS) in einem relevanten Fach; einjährige Berufserfahrung; gute englische Sprachkenntnisse; Grundkenntnisse in der Epidemiologie
Certifications
Die Kurse sind von der Ärztekammer Westfalen-Lippe als ärztliche Fortbildung (Kategorie H) zertifiziert.
Notes
Die Inhalte der angebotenen Module sind mit dem Curriculum und der Studienordnung des an d. Johannes-Gutenberg-Universität Mainz angebotenen Masterstudiengang "Master of Science in Epidemiology" abgestimmt (Näheres unter: http://www.uni-bielefeld.de/)
Categories
Epidemiology and Disease Control
Credit Points
24 ECTS - Points
Organizer contact info
Universitätsstraße 25
33615 Bielefeld
Germany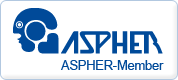 "Going International promotes access to education and training for all regardless of social, geographic and national borders."