Bachelor of Science in Health Communication
Universität Bielefeld / Fakultät für Gesundheitswissenschaften

Archive

Beginn October 2011 - End September 2014
Bielefeld
Course Content
Der Studiengang dient d. wissenschaftl. Erstausbildung im Bereich Gesundheitswissenschaften mit dem Schwerpunkt Kommunikation. Nach 3 Jahren sollen die Absolventinnen/Absolventen die wichtigsten Verfahren und Strategien der Gesundheitskommunikation beherrschen. Schwerpunkte: Epidemiologie, Demografie und Statistik; E-Health; Gesundheitsbildung/-beratung; Gesundheitsmanagement und Organisationsberatung
Learning objectives, training objectives
Grundlagen/Strategien d. Gesundheitskommunikation; wissenschaftliches Arbeiten; Moderation und Gesprächsmanagement; Präsentationstechniken
Typical postgraduate careers and job opportunities
zum Beispiel: Kranken- und Pflegekassen, Verbraucher- und Patientenberatungsstellen, Verbände und Vereine, Unternehmen, Rundfunk- und Fernsehstationen
Qualifications
Hochschulreife oder ein als gleichwertig anerkanntes Zeugnis
Accreditation
Akkreditierungsagentur für Studiengänge im Bereich Heilpädagogik, Pflege, Gesundheit und Soziale Arbeit e.V. (AHPGS)
Local Organizer
Universität Bielefeld, Fakultät für Gesundheitswissenschaften
Notes
Bewerbungen sind an das Studiensekretariat der Universität Bielefeld zu richten. Pro Semester fallen neben Studiengebühren in Höhe von 350 € Gebühren für das Semesterticket u. ein Verwaltungsbeitrag an. Ggf. entfallen die Studiengebühren zum WS11/12.
Enquiries and Registration:
Prof. Dr. Ralf E. Ulrich
Categories
Economics, Financing and Controlling, Epidemiology and Disease Control, Evidence-Based Health Care, Health Promotion, Health Systems, Public Health, Statistics
Credit Points
180 ECTS - Points
Organizer contact info
Universitätsstraße 25
33615 Bielefeld
Germany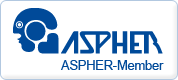 "Going International promotes access to education and training for all regardless of social, geographic and national borders."