Promotionsstudiengang mit dem Abschluss DrPH
Universität Bielefeld / Fakultät für Gesundheitswissenschaften

Archive

Beginn October 2011 - End September 2014
Bielefeld

Beginn October 2011 - End September 2014
Bielefeld
Course Content
Der Promotionsstudiengang soll die Anfertigung einer Dissertation strukturiert begleiten. Die Lehrveranstaltungen konzentrieren sich auf die wissenschaftliche Auseinandersetzung mit theoretischen, methodischen und inhaltlichen Grundlagen der Gesundheitswissenschaften und auf die Übertragung wissenschaftlicher Erkenntnisse auf strukturelle Probleme des Gesundheitswesens. Sie unterstützen zugleich in jeder Phase der Arbeit die Erstellung der Dissertation durch Diskussions- und Schreibimpulse.
Typical postgraduate careers and job opportunities
wissenschaftliche Tätigkeiten in nationalen/internationalen Gesundheitseinrichtungen, leitende Aufgaben in Behörden, Ministerien und öffentlichen Einrichtungen, in Forschungsinstituten und Agenturen sowie in Managementpositionen
Qualifications
Abschluss eines Diplom-, Magister- oder Master-Studienganges in den Gesundheitswissenschaften/Public Health oder Abschluss eines gesundheitswissenschaftlich orientierter Universitätsstudiengänge mit einem Umfang von insgesamt mindestens 300 Kreditpunkten
Local Organizer
Universität Bielefeld, Fakultät für Gesundheitswissenschaften
Notes
http://www.uni-bielefeld.de/gesundhw/studienangebote/drph/index.html
Enquiries and Registration:
Prof. Dr. Alexander Krämer
Categories
Public Health
Organizer contact info
Universitätsstraße 25
33615 Bielefeld
Germany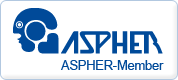 "Going International promotes access to education and training for all regardless of social, geographic and national borders."