Weiterbildender Studiengang Master of Health Administration (MHA)
Universität Bielefeld / Fakultät für Gesundheitswissenschaften

Archive

End April 2010 - End March 2012
Bielefeld
viersemestriger, berufsbegleitender, modularisierter Studiengang mit Präsensphasen am Wochenende

Beginn April 2011 - End March 2013
Bielefeld
Course Content
Der Studiengang vermittelt theoretische und methodische Grundlagen der Gesundheitswissenschaften, die unter Berücksichtigung gesundheitspolitischer und gesundheitsökonomischer Rahmenbedingungen bearbeitet werden, um so aktuelle Herausforderungen bewältigen und innovative Entwicklungen unterstützen zu können. Projektentwicklung und Qualitätsmanagement gehören wie auch die Anforderungen an das Gesundheitsmanagement zu den Kursinhalten.
Learning objectives, training objectives
eine ganzheitliche Sichtweise von Gesundheit entwickeln; Projektentwicklung als Managementaufgabe wahrnehmen; Grundprinzipien ökonomischer Rationalität u. des wissenschaftlichen Handelns kennen lernen; Befähigung zur interdisziplinären Zusammenarbeit
Target Audience
Berufstätige: im öffentlichen Gesundheitsdienst (Ämter u. Behörden, Arbeitsmedizin, Gesundheitsschutz); in Kranken- u. Pflegekassen, Rentenversicherung; in Einrichtungen d. medizinischen, therapeutischen, pflegerischen, rehabilitativen Versorgung
Typical postgraduate careers and job opportunities
Gesundheitswirtschaft
Qualifications
1. ein abgeschlossenes Hochschulstudium; 2. eine mindestens zweijährige, einschlägige Berufspraxis.
Accreditation
Akkreditierungsagentur für Studiengänge im Bereich Heilpädagogik, Pflege, Gesundheit und Soziale Arbeit e.V. (AHPGS)
Local Organizer
Universität Bielefeld, Fakultät für Gesundheitswissenschaften
Notes
Weiterführende Informationen erhalten Sie unter: http://www.uni-bielefeld.de/gesundhw/studienangebote/mha/index.html
Enquiries and Registration:
Ms. Dr. Sigrid Matzik

sigrid.matzick@uni-bielefeld.de
Categories
Economics, Financing and Controlling, Program Evaluation, Public Health
Credit Points
60 ECTS - Points
Organizer contact info
Universitätsstraße 25
33615 Bielefeld
Germany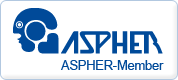 "Going International promotes access to education and training for all regardless of social, geographic and national borders."