World Health Summit with new Leadership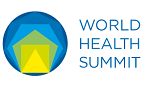 As of May 15, the new Managing Director of the WHS Foundation GmbH and thus the World Health Summit will be the strategy expert and media manager Carsten Schicker. Schicker succeeds Dr. Jörg Heldmann, who is leaving the World Health Summit at his own request after 10 years.
"I am delighted that the World Health Summit has gained Carsten Schicker, a proven strategy expert, as Managing Director. He has more than 15 years of experience in the management and strategic development of large and complex organizations. With him, we will further develop the World Health Summit from a leading international global health event into a central and active platform for advancing solutions to the challenges of global health. My great thanks go to Jörg Heldmann, who has played a central role in already making the World Health Summit a flagship for 'Global Health - made in Germany together with the world'," said Prof. Dr. Axel R. Pries, President of the World Health Summit.
"I would like to thank Prof. Pries and the CEO of Charité Prof. Kroemer for the trust they have placed in me and I am very much looking forward to continuing the success story of the World Health Summit together with them. The last few years in particular have shown that the key to solving many global health problems lies in international exchange and cooperation between science, business, politics and society. The World Health Summit provides the ideal platform for this," says Carsten Schicker about his new role as Managing Director. Schicker most recently was Chief Strategy Officer at Bauer Media Group and before that he held various senior management positions at the media, education, and services group Bertelsmann. The 49-year-old lawyer and trained journalist began his professional career at the management consulting firm McKinsey.
The WHS Foundation GmbH behind the World Health Summit is a full subsidiary of Charité. As Managing Director, Schicker reports directly to the shareholder's representative, the CEO of Charité - Universitätsmedizin Berlin, Prof. Dr. Heyo Kroemer. The World Health Summit was founded in 2009 on the occasion of the 300th anniversary of Charité and takes place annually in October in Berlin. The international strategic forum for global health brings together stakeholders from politics, science, the private sector, and civil society from around the world to set the agenda for a healthier future.
The World Health Summit 2023 takes place from October 15-17 in Berlin and online. More than 300 speakers and 4,000 participants from over 100 nations are expected on-site. The entire program with over 50 sessions will also be available live online.
Read more about the World Health Summit here.
Quelle
: worldhealthsummit.org (16.05.2023 - LW)
"Going International promotes access to education and training for all regardless of social, geographic and national borders."