Staying safe in the heat: health advice for times of extreme temperature and wildfires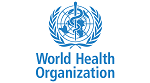 The recent extremely hot weather across the WHO European Region has affected the health of many residents. This has been compounded by an unprecedented number of wildfires that have destroyed homes, endangered lives and displaced thousands. We spoke to James Creswick, Technical Officer for communications at the WHO European Centre for Environment and Health, to find out how you can protect yourself in the heat and reduce the risk of harm from wildfires.
What kind of health issues can heatwaves cause?
Heatwaves are of particular concern for older people, infants, those who work outdoors and those who are chronically ill. Prolonged heat exposure can exacerbate existing conditions like cardiovascular, respiratory and kidney diseases, as well as mental health problems. It can also lead to heat exhaustion, and – even worse – cause heat stroke.
What can people do to reduce the negative health effects of hot weather?
We strongly recommend following our #KeepCool advice to look after yourself in the heat:
Keep out of the heat as best as possible, including at night, avoiding strenuous physical activity and ensuring children and animals are not left in parked vehicles.
Keep your body cool and hydrated. Use light and loose-fitting clothing and light bed linen, take cool showers or baths, and drink regularly while avoiding alcoholic, caffeinated and sugary drinks. If necessary and possible, try to spend 2–3 hours of the day in a cool place.
Keep your home cool. Use the night air to cool down your home by opening windows, and reduce the heat load inside your apartment or house during the day by using blinds or shutters and turning off non-essential appliances.
Seek medical advice if you are suffering from a chronic condition or are taking multiple medications. If you feel dizzy, weak or anxious, or experience intense thirst and headaches, move to a cooler place. Help others by checking on family and friends, including elderly people living alone.
What dangers do wildfires pose?
Close to the fires, smoke is a health risk because vegetation fires generate toxic gases and particles. Smoke can cause eye and respiratory tract irritation, but inhaling smoke can also cause more serious short- and long-term problems, including reduced lung function, bronchitis, exacerbated asthma and premature death. Children and elderly people are at greatest risk.
Even far away from the blaze, smoke from wildfires can contribute to higher exposures to air pollution. The fine particles in smoke can penetrate deep into lung passageways and enter the bloodstream. This can result in long-term cardiovascular and breathing issues.
Read the whole article here.
Quelle
: who.int (02.08.2022 LW)
"Going International promotes access to education and training for all regardless of social, geographic and national borders."