Solving Systemic Violence Against Healthcare Workers in India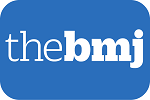 Violence against healthcare workers is a chronic and growing problem in India. Siddhesh Zadey and colleagues look at how it can be tackled
In early June this year, an aggrieved mob made up of the family of a patient who had died brutally assaulted a doctor in Assam, India. A week earlier, a paediatrician from Chikkamagaluru, Karnataka, was ruthlessly attacked by the bereaved relatives of a 6 year old. These shocking events are only a handful of many incidents of violence against healthcare workers that take place globally each year.
The World Health Organization defines workplace violence in the health sector as any incident where a member of healthcare staff is abused, threatened, or assaulted in circumstances relating to their work, including commuting to and fro from work, and which involves an explicit or implicit challenge to their safety and wellbeing. It creates a ripple effect of harm. One of the authors of this article experienced assault in their hospital. After the incident, they developed a sense of fear while looking after their patients that caused both personal distress and affected the quality of care they could provide.
In India, violence against healthcare workers has been a chronic, systemic, and growing problem over the past decade. Yet the covid-19 pandemic has seen a further increase in violence, making India one of the most unsafe countries for healthcare workers. Data from the Safeguarding Health in Conflict Coalition show that during the pandemic there has been a sharp rise in the number of healthcare workers assaulted in India, from 49 in 2017 to 155 in 2020.
Read the whole article here.
Quelle
: the bmj opinion, 4th October 2021
"Going International promotes access to education and training for all regardless of social, geographic and national borders."