Scots NHS doctors: Rise in patients waiting 24 hours in A&E 'shocking'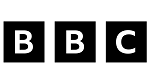 The number of people in Scotland who waited 24 hours or more in A&E in the first half of this year was more than 250 times higher than in 2019. Figures obtained by the Royal College of Emergency Medicine said that 3,949 patients spent a day or more in A&E in the six months up to June this year.
That compared with 15 patients during the same period in 2019.
Doctors described the rise as shocking. The government said "A&E performance is not where it needs to be".
The figures were obtained by Royal College of Emergency Medicine (RCEM) through a Freedom of Information request to Public Health Scotland.
They showed that it was highly unusual for patients to spend very long periods in A&E before 2020.
Between 2013 and 2018, there were only a handful of patients each year who had to wait 24 hours or more.
But the numbers began to increase dramatically later in 2021, and then in 2022 almost 7,000 patients waited at least 24 hours to be admitted, transferred or discharged.
The figure stood at 3,949 for the first six months of this year - with the winter months still to come.
Doctors described the figures as "completely unacceptable" and warned that delays were associated with patient harm and increased mortality.
Additional funding
"Every day we see appalling numbers of people facing long waits for care," said Dr John-Paul Loughrey, the vice president of the RCEM.
"What is shocking is the speed and scale of the increase in these waits in just a few years," he told BBC Scotland News, adding that the waits are particularly distressing for vulnerable elderly patients and those facing a mental health crisis.
"The government cannot ignore the fact that 24 hours in A&E has become reality and emergency care is not functioning as it should."
He said there were no plans to increase the number of beds in hospitals and no measures to retain staff, who were facing burnout and exhaustion.
Dr Loughrey added: "24 hours in A&E belongs on TV, not in daily reality for patients and staff."
Earlier this year, the RCEM estimated that there were at least 300 to 500 excess deaths across the UK linked with crowding and long wait times in emergency departments.
Scotland's Health Secretary Michael Matheson warned that the country faced "extremely challenging" months ahead when he announced the Scottish government's winter resilience plan for the NHS.
Read the whole article here.
Autor
: Lisa Summers & Georgina Hayes
Quelle
: bbc.com (06.11.2023 - LW)
"Going International promotes access to education and training for all regardless of social, geographic and national borders."