Potentially Deadly Bacteria Detected in U.S. Soil for First Time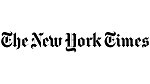 The bacteria, Burkholderia pseudomallei, was found along the Gulf Coast region of Southern Mississippi. Previously, it had been detected in parts of Asia and Australia.
A potentially deadly bacteria was found for the first time in water and soil samples in the United States, prompting the Centers for Disease Control and Prevention to alert doctors and public health experts throughout the country on Wednesday to take it into consideration when examining patients.
The bacteria, Burkholderia pseudomallei, was detected in the Gulf Coast region of Southern Mississippi. Exposure to the bacteria can cause melioidosis, a "rare and serious disease," according to the C.D.C.; about one in every 4,600 people exposed are found to have the disease, according to a study from 2019. The study also found that about 90,000 people die annually from melioidosis.
"Once well-established in the soil, B. pseudomallei cannot feasibly be removed from the soil," the C.D.C. wrote in its health advisory. "Public health efforts should focus primarily on improving identification of cases so that appropriate treatment can be administered."
The samples show that the bacteria has been present in the Mississippi region since at least 2020, when one person in the Gulf Coast region was found to have melioidosis, though it is unclear exactly how long Burkholderia pseudomallei, also known as B. pseudomallei, has been in the area.
The bacteria has previously been found in regions with tropical and subtropical climates around the world, like South and Southeast Asia, northern Australia and parts of Central and South America. The C.D.C. said that modeling showed that southern Mississippi's climate was also conducive to growing it.
The environmental sampling in Mississippi was conducted after two patients in the area received diagnoses of melioidosis, two years apart — one in July 2020, the other in May 2022. The unnamed individuals were not related, the C.D.C. said, but lived in "close geographical proximity," and had not recently traveled out of the United States.
Read the whole article here.
Autor
: McKenna Oxenden
Quelle
: nytimes.com (02.08.2022 LW)
"Going International promotes access to education and training for all regardless of social, geographic and national borders."