"One death is catastrophic enough": Kenyan men campaign for HPV vaccination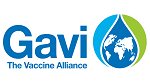 Three men from Siaya county are making it their mission to protect the next generation of girls in their village from cervical cancer. In a village called Ndigwa Siaya, located near the shores of Lake Victoria in Kenya, 54-year-old Moses Opiyo and 67-year-old Joseph Maganda go through a rumpled copy book.
The pages are tattered: an indicator of how often these men have leafed through the register, marking down the households they've been to during their campaign. Today, they record the names and contact details of household number 36.
For six months now, the duo, alongside their peer, Ambrose Adek, who was in hospital with pneumonia when VaccinesWork visited, have been running an energetic campaign to promote the uptake of the cervical-cancer blocking human papillomavirus (HPV) vaccine in the village.
Ndigwa is located on the fringes of Siaya county, in an area with just one health facility for an eight-kilometre radius.
Every Saturday afternoon, the trio sets out to houses as mapped out by Opiyo, whose work as a community health volunteer has given him access to a database of local families.
A father of six girls, Opiyo is the founder of the group. He has witnessed the ravages of cervical cancer first-hand. Within his assigned area, which has a population of about 1,200 people, three women have died from cervical cancer in the last two years.
"In such a small village, one death is catastrophic enough because the deceased was known by almost everybody. So, the impact of losing three people in two years, from the same disease, sparks fear that anybody could be next" he says.
Maganda's brush with the disease is more intimate still. His wife was diagnosed with cervical cancer in 2021. Though all his daughters are married, he says he would have loved for them to get vaccinated against HPV, to escape the fate that befell their mother.
Read the whole article here.
Autor
: Angeline Anyango
Quelle
: gavi.org (08.11.2023 - LW)
"Going International promotes access to education and training for all regardless of social, geographic and national borders."