New eye exam may be able to predict a heart attack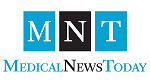 Soon, retinal scans may be able to predict heart attacks. New research has found that decreased complexity in the blood vessels at the back of the retina in the human eye is an early biomarker for myocardial infarction.
New research has identified a link between vascular complexity in the eye's retina and the risk of having a myocardial infarction, or in other words, a heart attack.
The discovery was made by using artificial intelligence and "deep learning" to process data representing a large group of individuals.
Combined with new genetic insights, the researchers can accurately predict heart attacks when the model includes demographic data.
"For decades, I've always lectured that the eye is not just the window to the soul, but the window to the brain and the window to the body as well," said ophthalmologist Dr. Howard R. Krauss, speaking to Medical News Today about the new research.
"AI [artificial intelligence] plus 'deep learning' is proving that to be the case," he said. Cardiologist Dr. Rigved Tadwalkar, who was not involved in the research, told MNT that the findings were interesting.
"[A]lthough we have known that examination of retinal vasculature can produce insights on cardiovascular health, this study contributes to the evidence base that characteristics of the retinal vasculature can be used for individual risk prediction for myocardial infarction," he said.
Retinal scans and blood vessels
According to a press release, the project utilized data from the UK Biobank, which contains demographic, epidemiological, clinical, and genotyping data, as well as retinal images, for more than 500,000 individuals. Under demographic data, the data included individuals' age, sex, smoking habits, systolic blood pressure, and body-mass index (BMI).
The researchers identified about 38,000 white-British participants, whose retinas had been scanned and who later had heart attacks. The biobank provided retinal fundus images and genotyping information for these individuals.
At the back of the retina, on either side where it connects to the optic nerve, are two large systems of blood vessels, or vasculature. In a healthy individual, each resembles a tree branch, with similarly complex fractal geometry.
For some people, however, this complexity is largely absent, and branching is greatly simplified.
Read the whole article here.
Autor
: Robby Berman
Quelle
: medicalnewstoday.com (04.07.2022 LW)
"Going International promotes access to education and training for all regardless of social, geographic and national borders."