Mental Health in Doctors: Making the Hospital a Safe Space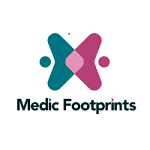 In the spirit of this year's World Mental Health Day theme, let's make mental healthcare for our doctors a reality. Here is how the hospital can support struggling doctors in their troubled times.
If you've been following my thread of articles, you'd see how passionate I am about mental health. Before I share my list of mental health solutions and first aid for the struggling doctors which will include some self-help and a whole lot of self-empowerment, I thought I'd write first on how we can make the hospital a safe space. If you're the lucky ones who have managed to find a balance in clinical life, here are things you can do to help those struggling with mental health – some everyday things you and I can do, some hard-hitting truths, and in all seriousness, how we can improve support moving forward.
First Aid and Trinkets of Support
1) Reach out
If you notice something amiss, don't stop by just acknowledging how awkward the situation is. Oftentimes, people don't really know how to help, but it is as simple as asking if others are doing alright. Here are some examples you can try:
"Is everything alright?"
"I see you're not okay, would you like to talk about it?"
RU OKAY? has a conversation algorithm to use when reaching out to someone in need. The Depression Project has listed down 50 ways of reaching out without asking how someone is doing. These are brilliant resources if you're in a position to offer help.
Check in over text every other day or send a little midday pick-me-up message. Better still, bring them out for a meal. Pick them up. Walk them to the canteen. Buy that meal for them because you know they won't, even if you insist. When someone isn't okay, everything feels like a chore. A depressive slump. This is why you need to go the extra mile to be there for them. Conversation, food, and genuine connection can do wonders.
Everyone loves receiving gifts. Put together a little care package to brighten their day up. It's simple and inexpensive. Include something to self pamper, something to snack on, something to read, something that could be useful at the hospital, and a few handwritten notes. Drop it at their doorstep or pop up at their ward and surprise them with or without confetti. You don't need an occasion. Care packages are hugs in a box.
Read the whole article here.
Autor
: Victoria Navina
Quelle
: Medic Footprints, 30th September 2021
"Going International promotes access to education and training for all regardless of social, geographic and national borders."