Fix the Gender Pay 'Chasm' in Medicine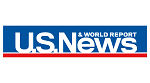 This July, newly graduated doctors across the country will start their residency training while others will be finishing and beginning their careers. At the same time, headlines continue to warn of the burnout endured by medical professionals as the COVID-19 pandemic drags into its third year.
During this period of transition for newly minted physicians and specialists, it's worth emphasizing some ongoing challenges specific to the women who make up more than a third of the physician workforce. We know that across all professions, women are paid roughly 15% to 20% less than men. In the medical field, women physicians have been paid close to 30% less. Data from within academic medicine also shows particularly large gaps for women of color, with Black and Latina women making far less despite undergoing similar training as their white male counterparts. Overall, the gender pay gap in medicine is looking more like a chasm these days.
Attempts to explain away this persistent problem among physicians are plentiful. Cultural narratives attributing the disparity to women working part time and taking time off to raise families are just two examples. Yet these arguments are flawed, as research has shown that when we control for factors including specialty, experience and research productivity, women still come up short.
The American Association of Medical Colleges has published statistics breaking down salaries in academic medicine by faculty rank and gender. At every rank, there have been gender gaps in pay. In the past, when women were in the minority in the medical field, the gap was explained away by pipeline issues – women just hadn't been at the table long enough. Now, with women comprising over half of all medical school classes, salaries should be well along the way to parity. Yet progress has been halting at best.
A recent study showed that these pay gaps are costly: The inequality in hiring salaries, followed by ongoing salary inequality, can lead to an estimated $2 million difference in earnings over the course of a career in medicine. This disparity reportedly starts early in a physician's career and widens for a decade. In a profession where the length of school and residency mean many physicians don't fully enter the marketplace until they've reached their 30s, this is unconscionable. In addition, the median education debt for those graduating medical school with debt was $200,000 in 2019. After years of deferred income due to paying off that debt, the number of full earning years until retirement is short. Each one of them counts in the calculus.
Read the whole article here.
Autor
: Sharon Anoush Chekijian, M.D., Tala Elia, M.D., Amy Gottlieb, M.D., and Elizabeth Temin, M.D.
Quelle
: usnews.com (02.08.2022 LW)
"Going International promotes access to education and training for all regardless of social, geographic and national borders."