Covid vaccines at care homes as BA.2.86 variant spreading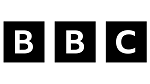 The NHS is starting to give booster shots of Covid and flu vaccine to older people living in care homes in England over concerns about a highly-mutated new Covid variant that is spreading.

There have been 34 confirmed cases of BA.2.86 in England, with 28 of those behind a Norfolk care home outbreak.
It is too early to know if it is more serious than past variants.
Starting with adult care homes and people who are housebound, other eligible groups will begin to be invited for their shots soon afterwards.
Scotland, Wales and Northern Ireland have also brought forward the booster rollout to early September.
People who can have a Covid booster include:
residents in a care home for older adults
all adults aged 65 years and over
people aged six months to 64 years in a clinical risk group
frontline health and social care workers
people aged 12 to 64 who are household contacts of people with weakened immune systems
people aged 16 to 64 who are carers, and staff working in care homes for older adults
pregnant women
Last autumn, all over-50s were offered an extra dose, but the government's advisers on vaccines recommended that only over-65s should automatically be included this year.
The NHS will contact those who are eligible. People in England will be able to book their jabs through the NHS website, the NHS app or by calling 119 from 18 September.
Several Covid vaccines are being used across the UK, including ones made by Pfizer-BioNTech, Moderna, and Sanofi/GSK. All of them have been updated to make sure they more closely match recent new variants of Covid.
The top-up dose helps improve protection against becoming seriously ill from Covid-19.
People are advised to take whichever brand they are offered, as all protect against severe illness or death.
Like all medicines, no vaccine is completely effective. Some people may still get coronavirus despite having a vaccine, but any illness should be less severe.
Free flu vaccines are being offered to:
all adults aged 65 years and over in England, Wales and Northern Ireland, and aged 50 or over in Scotland
people aged six months to under 65 years in clinical risk groups
pregnant women
all children aged two or three years on 31 August 2023
school-aged children (from Reception to Year 11)
people in long-stay residential care homes
carers in receipt of carer's allowance, or those who are the main carer of an elderly or disabled person
close contacts of immunocompromised individuals
frontline care workers
Flu and Covid shots can safely be given together at the same appointment.
Prof Susan Hopkins, chief medical advisor at the UK Health Security Agency (UKHSA), told BBC Breakfast that the boosters had been brought forward as part of a "highly precautionary approach".
She said: "We're seeing a new variant circulating that we are worried may envade the immune system more than variants that have been circulating in the past, and therefore we want to boost the immunity of those people most at risk of severe infection."
The chief medical advisor added the vast majority of people will have immunity from an infection or vaccinations.
Read the whole article here.
Autor
: Michelle Roberts
Quelle
: bbc.com (21.09.2023 - LW)
"Going International promotes access to education and training for all regardless of social, geographic and national borders."