Young University Rankings 2020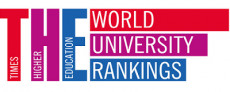 The Times Higher Education Young University Rankings list the world's best universities that are 50 years old or younger. The table is based on the same 13 performance indicators as the flagship THE World University Rankings, but the weightings have been adjusted to give less weight to reputation. The universities are judged across all their core missions – teaching, research, knowledge transfer and international outlook – to provide the most comprehensive and balanced comparisons available. The 2020 ranking includes 414 universities, up from 351 in 2019. The Medical School of Vienna ranked 27th in the Young University Rankings 2020 world-wide.
Asia is home to the world's leading two young universities for the first time, according to Times Higher Education's latest ranking.
The Hong Kong University of Science and Technology tops the THE Young University Rankings for the third consecutive year, while Nanyang Technological University, Singapore ranks second, up from third last year.
Both universities have very similar profiles, excelling in the areas of international outlook and citation impact, but also achieving high scores for research environment and knowledge transfer. The ranking features only institutions that are aged 50 years or under.
Switzerland's Ecole Polytechnique Federale de Lausanne ranked second in last year's table but dropped out of the list after reaching its 51st birthday this year.
However, while Asian universities take the top two spots, overall the top 10 is split between institutions in Asia and Europe.
France's Paris Sciences et Lettres – PSL Research University Paris, Italy's Sant'Anna School of Advanced Studies – Pisa, and South Korea's Korea Advanced Institute of Science and Technology (KAIST) complete the top five.The University of Paris is the highest new entry in the ranking, featuring at 11th place following a merger last year.
The UK is the most represented nation, with 36 institutions, while Spain has 27 and France and India each have 26. However, Australia once again boasts more entries than any other nation in the top echelons of the ranking. Seventeen Australian institutions feature in the top 100, up from 15 last year. Only France comes near matching this feat, with 14 entries. The UK has five.
India, meanwhile, achieves its strongest ever performance in the ranking, with two institutions in the top 70 for the first time: Indian Institute of Technology Ropar makes its debut at joint-62nd place, while Indian Institute of Technology Indore is 64th, up from 68th.
Overall, the ranking includes more than 400 universities from 66 territories. The Young University Rankings are based on the same metrics as the THE World University Rankings. But the weightings are recalibrated to reflect young universities' missions, with less emphasis on reputational surveys and more on factors such as research productivity, staff-student ratios, institutional income and doctoral education
Read about the whole ranking here.
Quelle
: Times Higher Education 2020
"Going International promotes access to education and training for all regardless of social, geographic and national borders."