The Foundation to Build Back Better: Education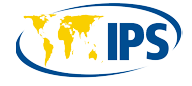 NEW YORK, Jun 22 2020 (IPS) - To realize the concept of 'build back better,' we need a foundation. That foundation is education. This is an incontestable truth.

It has now been three months since the World Health Organization declared COVID-19 as a global pandemic. The coronavirus has both exposed and exacerbated the global inequities that lay at the core of our frail social fabric as a human family. The World Bank estimates that 40-60 million people will be pushed into extreme poverty as a result of COVID-19. The World Food Programme cautions that the number of acutely hungry people could double globally from 135 million to 265 million. UNDP forecasts human development is set to decline this year for the first time since 1990. Meanwhile, the number of displaced populations has continued to rise to an unprecedented 79.5 million by the end of 2019, according to UNHCR's annual Global Trends report, released on World Refugee Day today.
The most effective way of forcing children and youth into a life in extreme poverty and acute hunger, while also dismissing all their human rights is to deny them an education. Conversely, a quality education is one of the few absolutes that raises development indicators, strengthens the protection of human rights and enables the young generation to live a life of dignity, productivity and opportunity. As UN Deputy-Secretary General Amina J. Mohammed states in her interview in this month's ECW Newsletter: "Indeed, a quality education and lifelong learning is foundational to all other aspects of human development and sustainable development."
Read the whole article on ipsnews.net/foundation-build-back-better-education
Autor
: Yasmine Sherif
Quelle
: Inter Press Service (IPS), 22nd June 2020
"Going International promotes access to education and training for all regardless of social, geographic and national borders."