Powerful antibiotic discovered using machine learning for first time
Team at MIT says halicin kills some of the world's most dangerous strains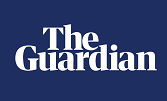 Tests showed that the drug wiped out a range of antibiotic-resistant strains of bacteria, including Acinetobacter baumannii and Enterobacteriaceae, two of the three high-priority pathogens that the World Health Organization ranks as "critical" for new antibiotics to target.
"In terms of antibiotic discovery, this is absolutely a first," said Regina Barzilay, a senior researcher on the project and specialist in machine learning at Massachusetts Institute of Technology (MIT).
"I think this is one of the more powerful antibiotics that has been discovered to date," added James Collins, a bioengineer on the team at MIT. "It has remarkable activity against a broad range of antibiotic-resistant pathogens."
To find new antibiotics, the researchers first trained a "deep learning" algorithm to identify the sorts of molecules that kill bacteria. To do this, they fed the program information on the atomic and molecular features of nearly 2,500 drugs and natural compounds, and how well or not the substance blocked the growth of the bug E coli.
Read the full article here.
Autor
: Ian Sample
Quelle
: he Guardian, 26.02.2020
"Going International promotes access to education and training for all regardless of social, geographic and national borders."