How Technology, Medicine And At-Home Devices Can Improve Healthcare Access And Cost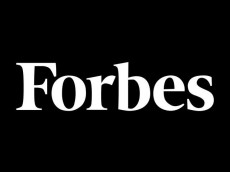 We're starting to see incremental progress toward meaningful healthcare technology and reimagined delivery models. New developments in digital medicine, DIY care and AI are emerging, with the potential to advance the industry in ways that previous attempts have failed.
Despite signs of progress, doctor's office wait times continue to rise. Middle- and low-income patients are in critical need of more affordable primary and specialty care. Across the country, critical access and other rural hospitals are closing at an alarming rate, leaving people in those areas struggling to find the time, transportation and money needed to see a physician. Primary care visits are declining, while our overall population health continues to lag behind most developed countries.
Read the full article here.
Autor
: Robbie Cape
Quelle
: Forbes, 14.02.2020
"Going International promotes access to education and training for all regardless of social, geographic and national borders."