She Didn't Want a Pelvic Exam. She Received One Anyway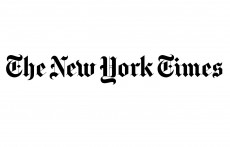 "What pelvic exam?" Janine, 33, asked. Distressed, she tried to piece together what had happened while she was unconscious. Why had her sexual organs been inspected during an abdominal operation, by a medical student? Later, she said, her physician explained that the operating team had seen she was due for a Pap smear.
Janine burst into tears. "I started having panic attacks trying to figure out what had happened," she recalled in an interview. "I have a history of sexual abuse, and it brought up bad memories."
She felt especially unnerved as a medical professional: "Patients put such trust in the medical profession, especially on sensitive topics such as going under anesthesia." (Janine asked that she be identified only by her middle name. The hospital declined to comment on its policies regarding informed consent for pelvic exams.)
Read the full article here.
Autor
: Emma Goldberg
Quelle
: New York Times, 27.02.2020
"Going International promotes access to education and training for all regardless of social, geographic and national borders."