Watch the GAP! A critical civil society perspective on the "Global Action Plan for Healthy Lives and Well-Being for All"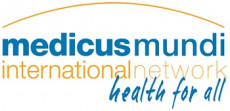 In September 2019, 12 multilateral agencies launched the "Global Action Plan for Healthy Lives and Well-being for All" (GAP) as a joint plan "to better support countries over the next 10 years to accelerate progress towards the health-related Sustainable Development Goals."
At a civil society workshop on "How to advance cooperation and solidarity within and beyond aid" that took place in Kampala on 15-16 November 2019 and concluded with the launch of the "Kampala Initiative", the GAP case was dealt with by one of the four thematic working groups. In its assessment of the case, the group agreed that various aspects of the GAP, its making and implementation deserve civil society attention, and finally decided to launch a "Watch the GAP" task group in view of providing a critical civil society perspective on the implementation of the Global Action Plan.
The Global Action Plan (GAP)
On 24 September 2019, at a side event to the UN High-Level Meeting on Universal Health Coverage, 12 multilateral health, development and humanitarian agencies launched a joint plan "to better support countries over the next 10 years to accelerate progress towards the health-related Sustainable Development Goals (SDGs)."
Developed over 18 months, the "Global Action Plan for Healthy Lives and Well-being for All" (GAP) outlines how these agencies will "collaborate to be more efficient and provide more streamlined support to countries to deliver universal health coverage and achieve the health-related SDG targets."
Under the GAP, the 12 agencies make four specific, core commitments:
To engage with countries better to identify priorities and plan and implement together;
To accelerate progress in countries through joint action under specific accelerator themes and on gender equality and the delivery of global public goods;
To align in support of countries by harmonizing operational and financial strategies, policies and approaches; and
To account, by reviewing progress and learning together to enhance shared accountability.
The seven "accelerator themes" in the Global Action Plan are:
Primary health care
Sustainable financing for health
Community and civil society engagement
Determinants of health
Innovative programming in fragile and vulnerable settings and for disease outbreak responses
Research and development, innovation and access
Data and digital health
The accelerator themes "represent catalytic opportunities for the signatory agencies to collectively better leverage existing resources, expertise, reach and capacities in areas that are common challenges in many countries and cut across the agencies' mandates."
Read the whole article here.
Quelle
: Medicus Mundi, 2019
"Going International promotes access to education and training for all regardless of social, geographic and national borders."