'Blue' space: Access to water features can boost city dwellers' mental health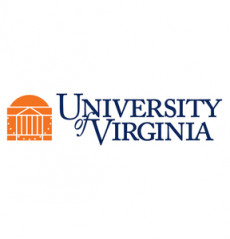 Officials are increasingly recognizing that integrating nature into cities is an effective public health strategy to improve mental health. Doctors around the world now administer "green prescriptions" – where patients are encouraged to spend time in local nature spaces – based on hundreds of studies showing that time in nature can benefit people's psychological well-being and increase social engagement. Much of this research to date has focused on the role of green space in improving mental health. But what about "blue" space – water settings such as riverside trails, a lake, a waterfront or even urban fountains?
The idea of water as a curing agent is not a new one. Fans of Jane Austen's "Sanditon" will appreciate how sea bathing – and the fresh sea air – was prescribed by doctors in the 19th century to treat a range of maladies ranging from melancholy to heat stress. The popularity of English seaside resorts spread until the 1850s, when the trend for cold water submergence ended.
Today, hydrotherapy is still used to support recovery from physical injury and as a means of pain relief. But the application of "blue care" for psychological well-being and physical health has been somewhat forgotten.
A recent research review identified only 33 studies where blue care interventions, such as a beach activity, swimming, sailing, fishing or canoeing, were used to treat individuals with specific mental health problems – including PTSD, addiction and depression – and people with physical disabilities. Overall, these studies found that blue care interventions delivered direct benefits for health, especially mental health and social well-being.
Despite the 19th century belief, water therapy cannot cure mental health problems. However, it does have a potential role in alleviating some of the symptoms of anxiety and depression.
Read more here.
Autor
: Jenny Roe
Quelle
: The Conversation UK, 04.12.2019
"Going International promotes access to education and training for all regardless of social, geographic and national borders."