Why the Royal Society for Public Health (RSPH) is engaging in providing more public toilets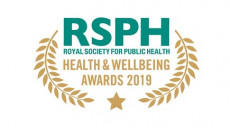 The international perspective on toilets focuses on the World Health Organization goal of universal basic sanitation by 2030, and it should not be forgotten that with most UK homes having at least one toilet, they are better off than many parts of the world. World Toilet Day (November 19th) is now a regular reminder of the 2.3 billion people who lack access to a clean and safe toilet, an improvement on the 2.6 billion in this plight in 2010 but slow progress nonetheless.
In recent decades an increasing pressure on local authority budgets has led to the privatisation or closure of many public toilets. The report sheds light on the health burden of this declining public toilet provision, which falls disproportionately on people with ill health or disability, the elderly, women, outdoor workers, and the homeless. For example, fear of or knowledge of a lack of facilities nearby can tie people to within a small distance of their home, acting as a 'loo leash' for many.
Failure to provide adequate public loos directly hampers some of the UK's wider public health efforts, such as curbing obesity, and keeping our increasingly elderly population physically active and socially engaged with the community. The report also explores the public's perceptions of public toilets – the various reasons why some choose not to use them, as well as the most common courses of action when a public facility is not immediately available.
The inadequate provision of public loos is a threat to health, mobility, and equality, and it is time these services are considered as essential as streetlights and waste collection.
Read more here.
Quelle
: The Royal Society for Public Health, May 2019
"Going International promotes access to education and training for all regardless of social, geographic and national borders."