Short sleep may harm bone health in older women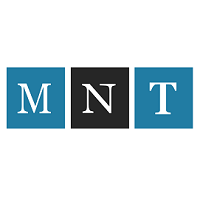 Can insufficient sleep be harmful to bone health? New research in postmenopausal women has found that those who slept for no longer than 5 hours per night were most likely to have lower bone mineral density (BMD) and osteoporosis.
A team from the University at Buffalo, NY, led the study of 11,084 postmenopausal women, all of whom were participants in the Women's Health Initiative.
A recent paper in the Journal of Bone and Mineral Research gives a full account of the findings.
The investigation follows an earlier one in which the team had linked short sleep to a higher likelihood of bone fracture in women.
"Our study suggests that sleep may negatively impact bone health, adding to the list of the negative health impacts of poor sleep," says lead study author Heather M. Ochs-Balcom, Ph.D., an associate professor of epidemiology and environmental health at the University at Buffalo School of Public Health and Health Professions.
"I hope," she adds, "that it can also serve as a reminder to strive for the recommended 7 or more hours of sleep per night for our physical and mental health."
Read more here.
Quelle
: Medical News Today
"Going International promotes access to education and training for all regardless of social, geographic and national borders."