Human Trafficking – It Came Disguised as the Opportunity of a Lifetime
This is part of a series of features from across the globe on human trafficking. IPS coverage is supported by the Riana Group.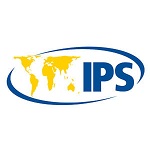 Six years ago Mary Njambi* received news of a once-in-a-lifetime job opportunity far away from her poverty-stricken village situated in the heart of Kiambu County, Central Kenya. She was 20 years old, a single mother and out of work.
"My best friend told me that rich families in Saudia (Saudi Arabia) were in need of house maids. My salary would be 1,000 dollars per month and overtime," Njambi tells IPS.
Her friend took her to a recruiting agency in downtown Nairobi where all travel arrangements were made at no cost to her.
Three months later, Njambi and 15 other girls made that fateful journey to Saudi Arabia.
"We all separated at the airport and I was taken to my employer's home. The moment I walked in, a woman started barking orders at me in Arabic even though I did not speak the language," she says. At this point, Njambi had no way of knowing that she had been trafficked.
Kenya, a transit point for trafficking
The 2019 Global Report Trafficking in Persons report released in June by the United States Department of State profiles Kenya as a source, transit point and destination for people subjected to sex trafficking and forced labour.
Released every year, the report classifies countries into four tiers based on their government's demonstrated commitment to eliminate human trafficking.
Tier 1 ranking is the highest and indicates that a government meets the minimum standards of the U.S. Trafficking Victims Protection Act (TVPA) of 2000.
A country such as Kenya, with a Tier 2 rating, has not met these standards but has made significant efforts to do so.
The Tier 2 Watch List, on which Kenya was placed until 2015, is similar to Tier 2 with the exception that the number of human trafficking victims is significantly high or significantly increasing.
Tier 3, which is the worst ranking, indicates that a country such as Saudi Arabia has not met minimum standards to eliminate human trafficking, and is not making significant efforts to do so.
Read the whole article on the website of the IPS News Agency.
Autor
: Miriam Gathigah
Quelle
: IPS News Agency
"Going International promotes access to education and training for all regardless of social, geographic and national borders."