Studies Yield 'Impressive' Results in Fight Against Cystic Fibrosis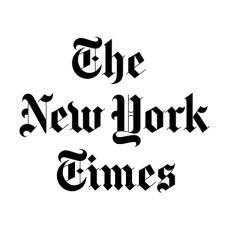 "These findings indicate that it may soon be possible to offer safe and effective molecularly targeted therapies to 90 percent of persons with cystic fibrosis," wrote the director, Dr. Francis S. Collins, who led the team that in 1989 identified the gene that causes the genetic disease affecting the lungs and digestive system. "This should be a cause for major celebration," he wrote in the Thursday editorial.
The two studies, published by The New England Journal of Medicine and The Lancet, describe the results of clinical trials of a three-drug therapy for people with cystic fibrosis, which causes thick mucus to build up in the lungs and other parts of the body and drastically shortens life expectancy. Both studies found that, among other things, patients who received the therapy showed improvement in a key measure of lung capacity, findings that Dr. Collins described in a separate N.I.H. blog post as "striking. Xannonce"
The studies were conducted with funding from Vertex Pharmaceuticals, which developed the triple-combination drug therapy, known as Trikafta. Last week, the Food and Drug Administration approved Trikafta for use with about 90 percent of patients with cystic fibrosis — those who have the most common cystic fibrosis gene mutation and are 12 or older.
Read the full aricle here.
Autor
: Niraj Chokshi
Quelle
: The New York Times, 04.11.2019
"Going International promotes access to education and training for all regardless of social, geographic and national borders."