European Health Leadership Award 2019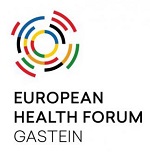 The Tobacco Control Research Group (TCRG) at the University of Bath, directed by Professor Anna Gilmore, is an internationally renowned team of academics and professionals.
The multidisciplinary group combines in-depth knowledge of the tobacco industry with diverse methodological skills, ranging from Big Data to investigative research. TCRG broke new ground in researching industry interference, developing an innovative knowledgeexchange platform – TobaccoTactics – and using their research to advance public health. This research is used by civil society and governments worldwide to secure policy change. They contributed to the development of Article 5.3 of the Framework Convention on Tobacco Control (FCTC) (independence from the tobacco industry) and continue to inform FCTC negotiations.
Their work underpinned regulation that saved millions of lives worldwide, from UK plain packaging to the EU Tobacco Products Directive and the Uganda Tobacco Control Bill and has been recognised globally with accolades including the WHO World No Tobacco Day Award.
Nominee 1: Jan De Meseneer
Throughout his career, Professor Jan De Maeseneer has demonstrated leadership in health as a Family Physician, working for 40 years in one of the first Interprofessional Community Health Centres in Belgium (1978-2017). In addition to other functions, he led a fundamental curriculum reform towards an integrated Community Oriented Contextual Undergraduate Medical Curriculum at Ghent University (1997-2016). He has been actively involved in developing an integrated, needs-based capitation system for financing Primary Health Care (PHC) in Belgium, taking the lead in strengthening inter-professional cooperation as well as integrating public health, primary care, health and social care in practice and education.
He strongly inspired the paradigm-shift in chronic care from disease-oriented towards goal-oriented care. He also contributed to equity in health internationally, as a member of the WHO Commission on Social Determinants of Health (2006-2008) and as a change agent to develop and strengthen PHC in Europe, Asia, Latin America and Africa. He chairs the Expert Panelo on Effective Ways of Investing in Health, advising the European Commission on health topics.
Find out more about further nominees here.
Quelle
: EHFG, 2nd October 2019
"Going International promotes access to education and training for all regardless of social, geographic and national borders."