Financing Health Promoting Services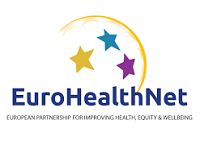 The 2019 Finnish EU Presidency chose to focus on the economy of wellbeing. The aim is to engage in open discussion and reflect on the interdependency of the economy and welfare policy. Finland wants to bring a broader understanding into EU decision-making that wellbeing policy and economic policy should go hand in hand.
At the Employment, Social Policy, Health and Consumer Affairs Council (EPSCO) meeting in Brussels on 8 July Minister of Social Affairs and Health Aino-Kaisa Pekonen declared:
While the wellbeing of people has intrinsic value as such, we need to better recognise that it also is a precondition for economic growth and for social and economic stability. Conversely, sustainable economic growth brings better opportunities for improving everyone's wellbeing.

Public spending on wellbeing, namely social, health, and education accounts for a large part of national budgets. As a result, Finland has been reflecting on how to ensure the wellbeing of our citizens at present and in the future. It is a novel approach as we frequently see in the search for fiscal consolidation, countries cut expenditures as the most common course of action. However, under the Finnish approach, a change in mind-set means that rather than understanding provisions for wellbeing as costs, reforms to social protection, health care, and education systems, are seen as benefits to be shared by the economy and the society as a whole.
In launching the approach, the former Minister of Social Affairs and Health Pirkko Mattila explained:
"The Economy of Wellbeing takes into account aspects related to social wellbeing, gender, health, employment and education and emphasises their importance for economic growth and stability, as well as for improving trust in public policy and ensuring the legitimacy of policy-making. At the same time, we are evaluating how different policy measures impact people's wellbeing. We call this policymaking approach the Economy of Wellbeing".
The guide on financing health promoting services offers a series of case studies with which policymakers can work towards conditions that encourage an economy of wellbeing. The aim of the guide, to stimulate system change and overcome existing gaps in investment, are central to uniting wellbeing policy and economic policy.
Read more and find the full version of this information guide here.
Autor
: Barnfield, A., Papartyte, L., & Costongs, C., 2019
Quelle
: Financing Health Promoting Services: An information guide. Brussels: EuroHealthNet
"Going International promotes access to education and training for all regardless of social, geographic and national borders."