Estrogen Patch a Boon for Schizophrenia in Women?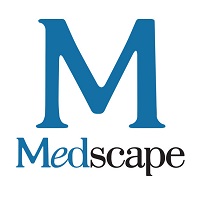 Adjunctive estrogen patches significantly improve positive and negative symptoms of schizophrenia in premenopausal women, new research suggests.
The study, a randomized controlled trial, replicates previous research but also extends it. The beneficial effect of the patch was especially evident in women older than 38 years.
The new findings suggest that estrogen patches should be considered for premenopausal women with schizophrenia, lead investigator Mark Weiser, MD, Sheba Medical Center and Tel Avi University, Israel, and associate director for treatment trials at Stanley Medical Research Institute, a nonprofit charitable organization in Kensington, Maryland, told Medscape Medical News.
"Pharmaceutical companies have put a lot of money into compounds which look very promising early on but later didn't pan out. Psychiatry is full of these promising discoveries and new hope for patients, which make a lot of noise and then disappear," said Weiser.
These new study findings "are for real," he added.
However, at least one expert had concerns about the study results, including the magnitude of improvement.
"Things can be statistically different but clinically meaningless," Dolores Malaspina, MD, professor of psychiatry, neuroscience, genetics, and genomic sciences at Icahn School of Medicine at Mount Sinai, New York City, told Medscape Medical News.
The study was published online July 31 in JAMA Psychiatry.
You can find the whole article on the website.
Autor
: Pauline Anderson, 14th August 2019
Quelle
: Medscape
"Going International promotes access to education and training for all regardless of social, geographic and national borders."