South African doctors perform world's first 3D middle ear transplant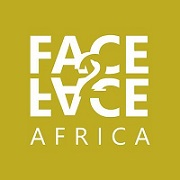 South African surgeons have made another surgical history by performing the world's first transplant of middle-ear bones using 3D printed components.
The groundbreaking surgery, performed at Steve Biko Academic Hospital on Wednesday, may enable a 40-year-old man to hear better after damaging his middle ear bone in an injury, The Citizen reports. The 3D-printed middle ear bones were developed by Professor Mashudu Tshifularo and his team at the University of Pretoria (UP).
The procedure "may be the answer to conductive hearing loss — a middle ear problem caused by congenital birth defects, infection, trauma or metabolic diseases," Pretoria University said in a statement on Thursday.
The ear transplant involved surgically replacing the hammer, anvil, and stirrup, the ossicles – the smallest bones in the body that make up the middle ear – with similarly-shaped titanium pieces produced on a 3D printer.
"By replacing only the ossicles that aren't functioning properly, the procedure carries significantly less risk than known prostheses and their associated surgical procedures.
"We will use titanium for this procedure, which is biocompatible. We use an endoscope to do the replacement, so the transplant is expected to be quick, with minimal scarring," Tshifularo explained on the day of surgery.
After one and a half hours in theatre, the operation which was performed by Tshifularo and a team of specialists was successful.
"The patient was very complicated because he had suffered a trauma [injury].
"The patients will get their hearing back immediately but since they will be wrapped in bandages, only after two weeks, when they are removed, will they be able to tell a difference," Tshifularo said.
Read the whole article.
Autor
: Mildred Europa Taylor, 15th March 2019, 09:23 a.m.
Quelle
: Face2face Africa
"Going International promotes access to education and training for all regardless of social, geographic and national borders."